Tuesday, 10 May 2022
Believe it or not, Paul Pogba can make an impact on Man City
By db-admin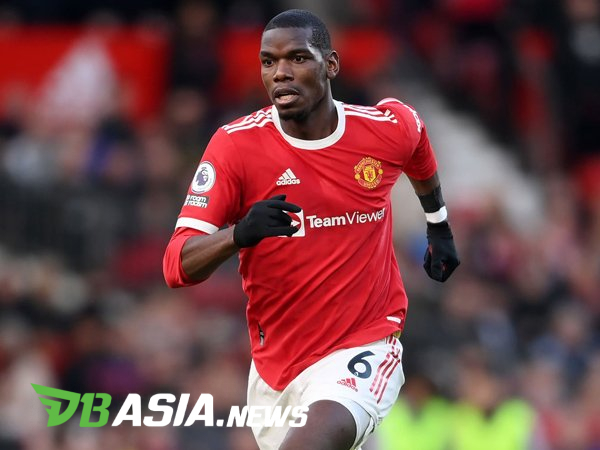 DBasia.news – Former Tottenham Hotspur player, Jamie Redknapp, has commented on the news of Manchester City's interest in Manchester United midfielder, Paul Pogba. Redknapp believes it wont hurt for City to bring in the French player.
Manchester United will part ways with Paul Pogba at the end of this season. The two sides failed to reach an agreement on a new contract.
Interestingly, the club that Pogba is rumored to be aiming for is Manchester City. The Citizens see Pogba as a suitable figure to strengthen the second line.
The Citizens turned a blind eye to the criticism recently leveled at Pogba. The midfielder is considered to have begun to decline in quality, as injuries continue to hit.
According to Jamie Redknapp, The Citizens' move to hunt Pogba is right. Man City does not need to be afraid of losing because there is no need to spend money on transfer fees.
"Paul Pogba heading to Manchester City will be an extraordinary transfer. To be honest, I did not expect it. This time it is a free transfer and it can be a proof for him," said Redknapp as reported by Sky Sports.
"I always watched Guardiola in the game against Manchester United. He always came to Pogba after the game."
"With his quality, despite whatever is said about him, Pogba is still a very profitable transfer as it is a free transfer. The salary is indeed high. However, that is not a problem for Manchester City," he added.
Jamie Redknapp believes that Paul Pogba's performance this season cannot be said to have declined. The 29-year-old midfielder recorded nine assists and one goal in 27 games.
"Pogba will give a lot for Man United this season. In my opinion, he is also ambitious to come and prove himself."
"This will be an extraordinary transfer. I would love to see him still in the Premier League," added Redknapp.
Apart from Manchester City, Paris Saint-Germain and Real Madrid are also on the list of clubs targeting Pogba. So far, the former Juventus player hasn't made any decisions yet.