Monday, 20 August 2018
Bos Gaurus climbs up to Group A
By news-admin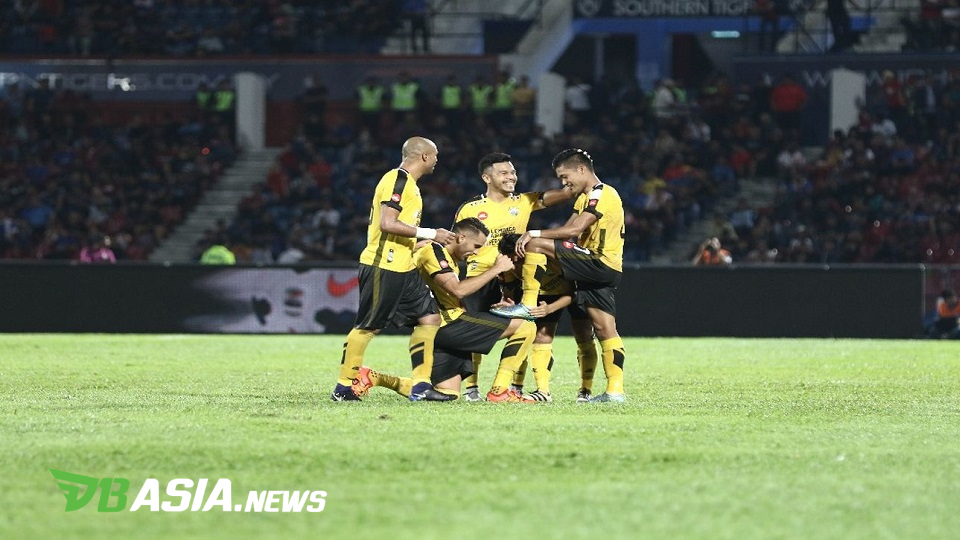 DBasia.news – Seven-time champion Perak re-chased the dream of hunting for the Malaysia Cup trophy for the eighth time when defeating Kuala Lumpur 2-0 in Group A's third round at the Kuala Lumpur Football Stadium today.
The goal of each half was a relieve to the manager, Mehmet Durakovic following their failure to win the first two games which saw them tied up without a goal by FELCRA FC before falling 4-3 in the hands of Terengganu.
The victory allowed The Bos Gaurus to climb up Group A with four points and one point ahead of Kuala Lumpur in the third place but still missed three points behind leaders, Terengganu.
In the match, Perak looked more dominant in the game when they had a golden opportunity as early as at the second minute by Brendan Gan but he was unlucky after the one-on-one attempt with Sharbinee Alawee before his next shot was just a stop in the bar.
Perak continued to fight but the former national goalkeeper was again disappointed with Perak when it went on to brace Gilmar's header in the 10th minute.
However, due to a corner kick, Jad Nouredinne unleashed a volley shot and this time, Sharbinee was unable to save the trials, allowing visitors to lead in the 39th minute.
Continuing the second half, Perak continued to pursue additional goals by continuing to strike and their moves managed to earn a second chance but Gilmar failed to take advantage of the opening goal in the 57th minute.
Norhakim Hassan's swift movement which often caused problems to Kuala Lumpur's defense line had to be curtailed in a rough manner and Kuala Lumpur's defense had knocked the player over when Perak was awarded a penalty kick in the 62nd minute.
Gilmar did not panic despite his penalty kick saved by Sharbinee when he snatched Sharbinee's throw-up ball and his subsequent attempts to reach the net to help Perak win comfortably with two goals.