Wednesday, 9 June 2021
Copa America would be boycotted by the players for not having a host
By db-admin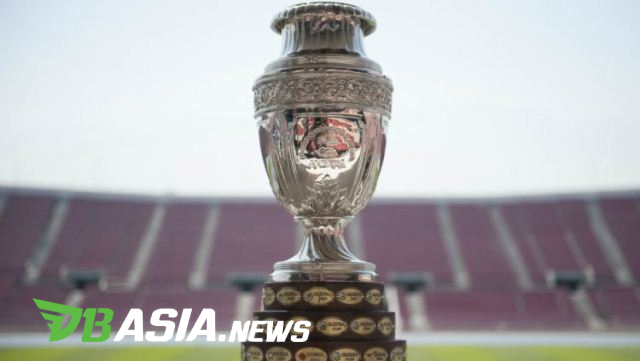 DBasia.news – The 2021 Copa America is two weeks away and it still has a lot of problems. Even the Copa America is threatened not to take place as no host has confirmed their readiness.
The Copa America was supposed to take place in Argentina and Colombia. However, due to the severe problem of the corona virus pandemic in Argentina, as well as the political situation through a wave of protests against the President of Colombia, Ivan Duque Marquez, both countries withdrew as hosts.
CONMEBOL appointed Brazil as the host by playing matches in Brasilia, Rio de Janeiro, Cuiaba and Goiania, but the social and political opposition in Brazil has made the situation unstable to play there.
Moreover, almost half a million people have died in Brazil due to the coronavirus, so the Brazil squad does not agree that the Copa America should be played there this year. CONMEBOL hasn't commented on the matter, but seeing the Copa Libertadores (South America's Champions League) being played in Brazil is a reason to play the Copa America.
Represented by Tite, the coach of the Brazilian national team, most of the Brazil squad voiced their disapproval of playing the Copa America in Brazil.
"We have asked the athletes to focus only on the match against Ecuador. Then they (the players) asked to speak directly to the president (Caboclo)," said Tite.
"It was a very straightforward conversation. And then the attitude of the players also became very clear. We have a position but we are not going to reveal it now. Our priority now is to play well and win against Ecuador."
"We understand that the situation will become clear after this international break. They (the players) have an opinion, they have said it to the president and they will say it to the people at the right time."
"That is the reason why Casemiro, our captain, is not here for this interview."
The protest didn't only come from the Brazilian players
According to Marca there is the potential for the Copa America to be sabotaged by a boycott from the Brazilian players. They're not the only ones expressing their opinion. Quoted from the US, players from other squads also did not agree that Brazil was the host.
Sergio Aguero, Luis Suarez, and Lionel Messi agreed that the Copa America would not be played in Brazil considering the situation in that country. Brazil's boycott will be followed by other big countries such as Argentina and Uruguay.