Thursday, 21 May 2020
Golden Boy Winners of 2010-2015 and Their Current Career
By db-admin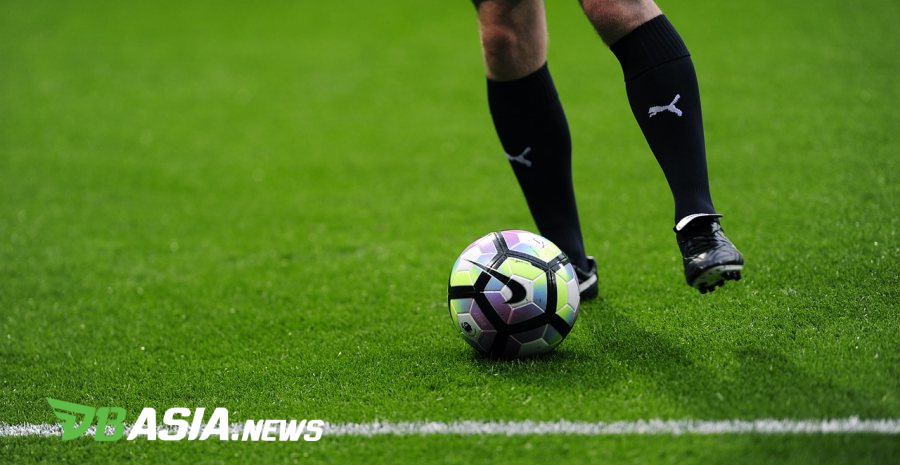 DBasia.news – Golden Boy is one of the most prestigious individual awards. The title is given to the best players under the age of 21 years.
Golden Boy was conceived by Italian media, Tuttosport, in 2003. The assessment system used was a vote collection conducted by journalists from well-known European media.
Lionel Messi, Wayne Rooney and Sergio Aguero are a line of players who have experienced the Golden Boy award. Their careers went up after getting the award.
These are summarize the six players who won the Golden Boy in 2010 to 2015. In addition, there will be news about their current fate. The following explanation:
Mario Balotelli (2010)
Mario Balotelli won the 2010 Golden Boy award for what he had done at Inter Milan and Manchester City. At that time, Balotelli was predicted as a potential star in the future.
Balotelli helped Inter Milan win the Champions League, Serie A and Coppa Italia titles in one season. The striker packed 11 goals plus nine assists in 40 appearances. Not surprisingly, The Citizens dared to disburse funds of 30 million euros to bring Balotelli.
Unfortunately, undisciplined attitude made Balotelli's performance drop sharply. He also often acts outside the field.
Balotelli had a chance to play at AC Milan and Liverpool. However, he never really returned to his best performance.
Currently, Balotelli plays in Serie A with promotion club, Brescia. Based on news circulating, there is a potential for Balotelli to soon part with Brescia.
Mario Gotze (2011)
Mario Gotze earned the nickname of European Lionel Messi for what he did at Borussia Dortmund. With his small body, Gotze does a lot of action past opponents like La Pulga.
However, Gotze did not really touch the level of Lionel Messi. His move to Bayern Munich in 2013 was one of the causes.
The World Cup winner could not perform optimally because of injuries that often hit. In the end, Bayern sent Gotze back to Dortmund in 2016.
Since then, Gotze has still played in Dortmund. However, the story will soon end because Dortmund did not renew the 27-year player contract.
Isco (2012)
Isco became a byword in Spain after a stunning appearance with Malaga. Although it does not strengthen the big clubs, but his action really got thumbs up.
In the 2012-2013 season, Isco scored 12 goals plus seven assists in various events. His name is increasingly fragrant after bringing Spain's Under-21s won the European Under-21 Cup.
Real Madrid also approached Malaga to recruit Isco. In the end, with 30 million euros, the player landed at the Santiago Bernabeu.
At the moment, Isco is still part of Los Galacticos. However, he did not get a core position in midfield El Real. Isco has difficulty shifting the roles of other midfielders such as Toni Kroos, Luka Modric and Casemiro.
Paul Pogba (2013)
Not many people think that the player that Juventus brought for free will shine in the future. Yes, Paul Pogba did not get much attention when leaving Manchester United for Juventus.
Thanks to the direction of the Juventus coach at the time, Antonio Conte, Paul Pogba's ability developed rapidly. Pogba is one of the best midfielders in the world.
Pogba also brought La Vecchia Signora to victory in Italy. He has also experienced the Champions League final in a Juventus shirt.
The 27-year-old player made Manchester United swallow his own saliva. After throwing out Pogba, the Red Devils spent 105 million euros to get it back.
In the past few years, Pogba's career has been tinged with many issues. Reportedly, the midfielder wants to leave from Old Trafford. In addition, the development of Pogba also disrupted injury problems.
Raheem Sterling (2014)
Raheem Sterling is a Liverpool academy dropout player. The British player continues to show the ability to climb.
In the 2013-2014 season, Sterling scored 11 goals in various events. One season later, Sterling scored again with the same number of digits. Sterling is known as a winger who is skilled at stabbing into the opponent's defense area.
Raheem Sterling was branded a money player after moving to his club until now, Manchester City in 2015. At that time, Sterling was priced at 63.7 million euros.
Sterling also achieved various successes with Manchester City. He brought The Citizens won all the titles in England. Unfortunately, until now Sterling has not been able to grab the Champions League title, while Liverpool won it last season.
Anthony Martial (2015)
Anthony Martial performed beautifully in the 2014-2015 season with AS Monaco. Of the 48 chance to show off, the Frenchman created 12 goals plus five assists.
Anthony Martial was immediately hunted by a number of European elite clubs. Manchester United who came with an offer of 60 million euros became the winner.
Martial journey at Old Trafford did not go smoothly. The striker was involved in a conflict with Jose Mourinho. As a result, the opportunity to appear given to be minimal.
With the age of 24 years, Martial has plenty of time to continue to improve his abilities. The latest news states Man United does not mind selling the striker.