Tuesday, 8 June 2021
Jose Mourinho gave his prediction about the England National team at Euro 2020
By db-admin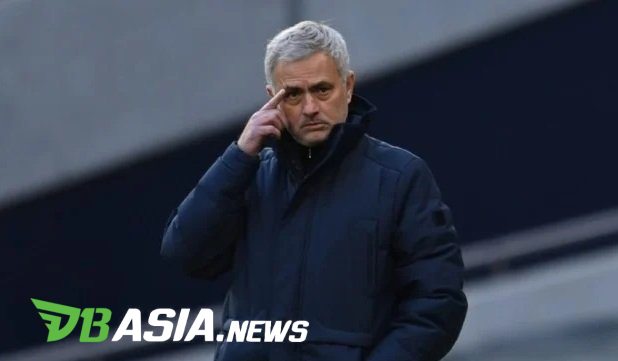 DBasia.news – The coach who will coach AS Roma for the 2021-2022 season, Jose Mourinho also talked about the 2020 European Cup. This time The Special One gave his predictions regarding Harry Kane and the England national team.
Harry Kane is no stranger to Jose Mourinho as the Portuguese manager who managed Tottenham Hotspur from 2019-2021. Mourinho knows exactly the history of the club who had difficulty to win trophies, which made him be dismissed in the middle of the 2020-2021 season.
Kane (27) came from Tottenham's academy and has grown at the club to become one of Europe's top strikers. However, with his quality Kane has not won a trophy in his career. No doubt Mourinho believes it will ignite his spirit at Euro 2020.
'Harry (Kane) is a person who has a lot (to bear) on his shoulders (to be the hope of the country). The state expects a lot from him. He expects a lot from himself," Mourinho told The Sun.
"He's the captain and he wants to win something. He didn't do that with the club, so, of course, he will try everything he can to do it with the Three Lions."
England National Team
England is one of the hosts at the 2020 European Cup. Gareth Southgate's squad is in Group D with Scotland, the Czech Republic, and also their opponents in the 2018 World Cup semifinals, Croatia.
Mourinho, who is very familiar with the English football culture as he has coached Chelsea,
Manchester United, and Tottenham, also gave his predictions regarding the chances of the England national team in the 2020 European Cup.
According to him now is the ideal time for England to win their first title since the 1966 World Cup. Mourinho sees a great squad in England filled with young players hungry for titles and success.
"This is a generation full of good players, even young players. The squad is amazing. England has to give it their all," added Mourinho.
"The group phase is played at their home. The semifinals and final were held at home. It had to be now, because the last time they won the trophy was in 1966. I think they have to give it their all," he concluded.