Saturday, 4 August 2018
Kim Swee has faith in young strikers
By news-admin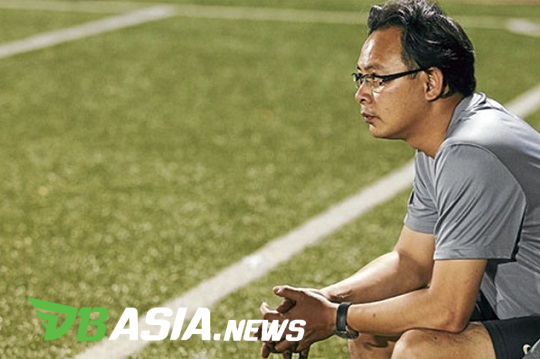 DBasia.news – National Under-23 squad (B-23) squad coach, Datuk Ong Kim Swee is willing to take risks without signing a senior striker when only betting on the young striker to go through the Jakarta-Palembang Asian Games campaign starting next Friday.
Of the three over the age quota players, he chose to put in Baddrol Bakhtiar (midfielder) and Rizal Ghazali and Aidil Zafuan Abd Radzak (defense) to strengthen his team.
But Aidil could not be together due to hamstring injuries and Kim Swee could not call another player from the list of 30 players registered.
Unlike some other teams including South Korea who are capable of calling the World Cup striker from Tottenham Hotspur, Son Hung-min to fill the over age quota players.
Currently, from the list of 22 players brought to China for preparatory training, Kim Swee only has Syafiq Ahmad, Safawi Rasid, Akhyar Rashid, R Kogileswaran and N Thanabalan to fill the striker group.
Following the two strikers, Jafri Firdaus Chew who suffered injuries while Hadi Fayyadh Abd Razak was released for a training session with Japan's second division league Roasso Kumamoto.
"I know there may be some who argue why I only bring young players in the attack, but I have faith in the striker who is currently in the team.
"If we look at the performance of players in China, (AFC B-23 Championship) last January, players like Safawi, Akhyar and Thanabalan played well, Syafiq is not with the previous team but he scored when he represented the senior squad," said Kim Swee.
Kim Swee added that although the choice of players was limited due to the injuries and failures of Nor Azam Azih and Matthew Davies not being released from Pahang, he was willing to release Hadi to Japan for the young player's career.
"It's a golden opportunity for Hadi to grab the opportunity, and I wish Hadi can be with the B-23 team but at the same time I know this is his future where he will become a better player in Japan," he said.
Malaysia faces challenging tasks in the Asian Games campaign on Aug 10 when voted against defending champions South Korea, United Arab Emirates, Kyrgyzstan and Bahrain in Group E.