Tuesday, 21 August 2018
Kim Swee keeps the sting
By news-admin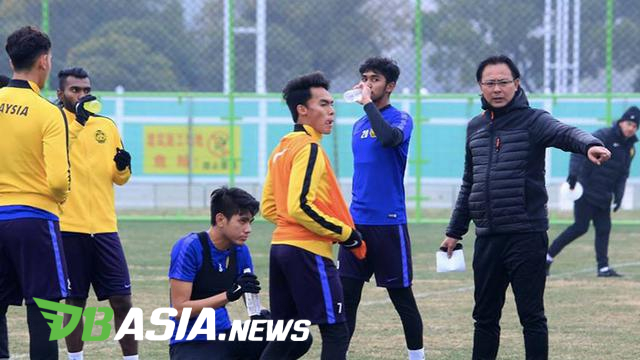 DBasia.news – CIKARANG: The national soccer team did not show a real fight at Group E's last match when Datuk Ong Kim Swee rested most of the top players when they lost 2-3 to Bahrain, just recently.
Realizing the results against Bahrain will not affect their position as a group champion, Kim Swee only retained three players – Baddrol Bakhtiar, Adam Nor Azlin and Muhammad Syahmi Safari – in the starting lineup that toppled South Korea last Friday.
In fact, it is seen to be the right move after the major players worked hard in two preliminary matches as well as the Japanese coaches were also seen at the Mibiburg Wibawa Stadium here to study Malaysia's pattern.
Bahrain's Samir Chammam dominated the game before the squad began to set up motion and came through a firing shot by Syahmi Safari in the 20th minute.
It burned up the national team's spirit when it had a chance to double the lead two minutes later but M Kogileswaran's shot was saved by an opponent's defense in the goal line.
When Malaysia squandered a number of opportunities, the opponents then leveled through Mohamed Hardan in the 33rd minute after national defense passage, Adam Nor Azlin was sacked by opponents.
Malaysia has yet to finish the game, Bahrain took the lead in the 37th minute with a strong header. Hamad Alshamsan beat Ifwat Kamal Chek Kassim for the second time in a corner kick.
Kim Swee attempted to hunt for the goal when he broke two major milestones, Muhammad Akhyar Abdul Rashid and Safawi Rasid in the second half, but did not pay off with his opponent threatening with some dangerous attempts to the country's fort.
Bahrain finally added a third when Mohamed Harden fired the net in the 89th minute before Malaysia narrowed the lead through Safawi's penalty kick in the extra time.
It was Malaysia's last match in Group E after beating Kyrgyzstan 3-1 and South Korea 2-1.
Malaysia will be fighting Japan in the best 16th round this Friday.