Saturday, 11 August 2018
Malaysia's dream is destroyed
By news-admin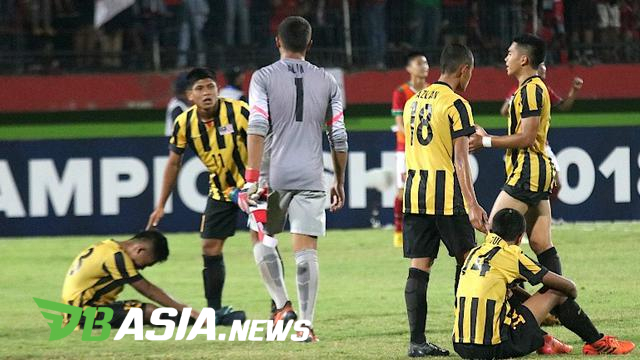 DBasia.news – KUALA LUMPUR: The country's 16th under-16 dream (B-16) dreamed of finishing the AFF B-16 Championship final for the second time after a 1-0 loss to host, Indonesia in the semifinals.
The first time the country's B-16 squad advanced to the same tournament final in 2013 which saw Malaysia emerging champions in the edition.
In fact, the defeat to the Garuda Muda squad also saw King Azlan Shah's Raja Sho'ib's men failed in the footsteps of Bojan Hodak's squad who won the B-19 AFF Championship last month.
In the action that took place at Stadium Delta Sidoarjo, Surabaya, both teams exhibited a balanced action throughout the first half.
However, Indonesia was fortunate in the second half when it was awarded a penalty in the 70th minute after goalkeeper Abdul Alim Al Amri Ali dropped Mochammad Supriadi.
The opportunity was fully utilized by Amirudin Bagus Kahfi Alfikri, thus becoming the winner for the hosts to make a final match against Thailand on Saturday.
The country's squad will face Myanmar who lost 1-0 to Thailand in another semi-final for third place finish.
For the record, Raja Azlan's men won three victories at Group B level after beating Brunei 6-1, Singapore 4-0 and Laos 1-0 after bowing 0-1 in the opening match to Thailand.