Wednesday, 9 October 2019
Matthijs de Ligt Discusses His Status at Juventus
By db-admin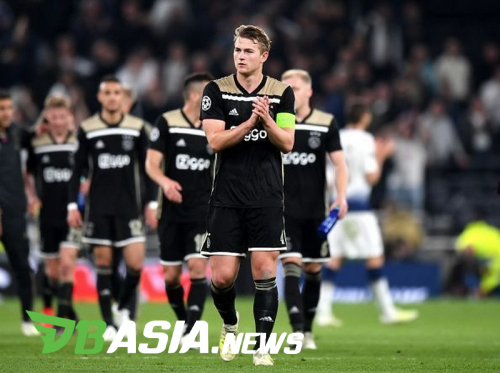 DBasia.news –  Giorgio Chiellini's injury brought blessings to the new defender, Matthijs de Ligt. He has a chance to play at Juventus.
Matthijs de Ligt made Juventus spend up to 85.5 million euros for Ajax Amsterdam. The Bianconeri is attracted to the player's performance in the 2018-2019 season. At that time, De Ligt led Ajax to penetrate the Champions League semifinals.
However, the process of adaptation by Matthijs de Ligt is not as easy as turning the palm of the hand. The 20-year-old did not immediately break into the main Juventus squad.
"The club's plan is to bring me in gradually as a starter. However, the plan changed after Giorgio Chiellini was injured," said Matthijs de Ligt as reported on the Gianluca Di Marzio website.
"This is very big for me and a challenge. The most important lesson I learned at Juventus was that you always have to believe in yourself. At first, I realized I was too worried not to make mistakes and that is what should not be done."
Matthijs de Ligt admitted that he had not been maximized at Juventus. "I have never played like that. In the first few weeks I concentrated on that," he continued.
"After playing against Atletico Madrid, I feel that I have regained my trust. I know better, even when bad things happen."
Matthijs de Ligt has played seven matches in the 2019-2020 season. He accompanied Leonardo Bonucci as a duet in the backline.