Wednesday, 29 July 2020
Maurizio Sarri's First Words after Bringing Juventus to Win Italian League
By db-admin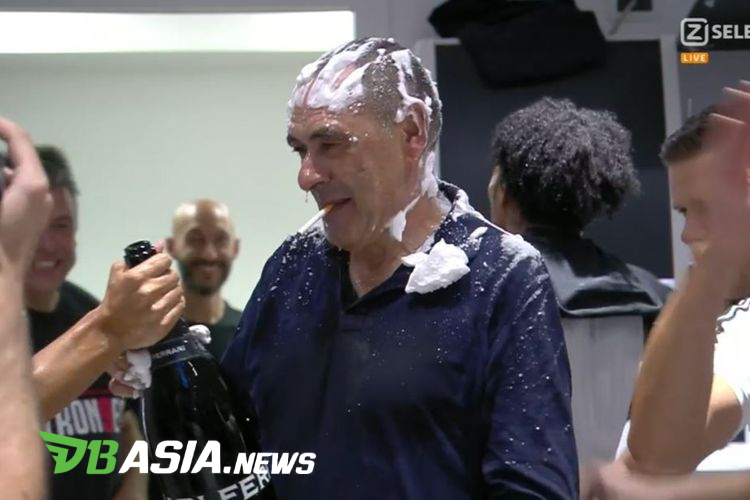 DBasia.news – Juventus coach Maurizio Sarri could not cover his happiness after Juventus confirmed the Serie A title or the top caste competition of the Italian League this season. Juventus locked the 2019-2020 Serie A scudetto title after defeating Sampdoria in the match week 36, Monday (7/27/2020).
Maurizio Sarri brought Juventus to their ninth straight Serie A title after a 2-0 win against Sampdoria. It is Sarri's first title in Italy.
"Of course, I feel a special feeling. It is very difficult to win, it becomes increasingly complicated to continue to win," Sarri said as reported by Sky Sports.
"This is not a walk in the park. It's long, difficult, tense, and the players deserve praise for continuing to find hunger. They have the determination to keep chasing eight consecutive wins."
Maurizio Sarri thanked his squad who fought for their ninth straight title. "I say to the players: If you win with me who have never won, you must be very great," explained Sarri.
"The first day the players arrived, they were not just world-class players. Over time, you liked the players and had more professional relationships with the players."
"The first day I entered the dressing room I knew there were some top players. After a while, you knew there were some great people you could count on."
Maurizio Sarri received a lot of criticism in his first season at Juventus. Sarri was considered to make Juve's defense easily penetrated. In addition, Sarri was also rumored to have an unharmonious relationship with Cristiano Ronaldo.