Tuesday, 28 January 2020
No Warm Welcome For Sarri in Napoli's Turf
By db-admin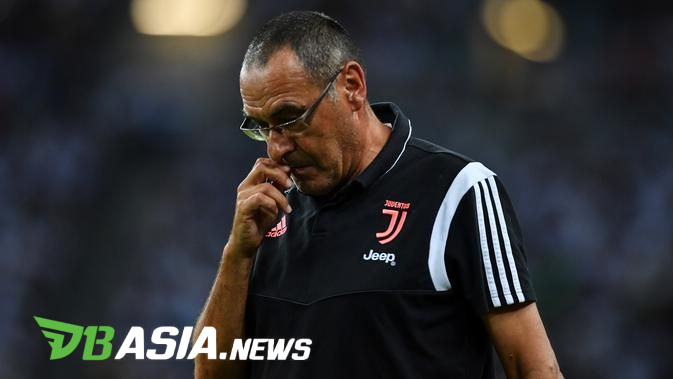 DBasia.news –  Juventus will travel to Napoli headquarters in Week 21 of Serie A 2019/20, Monday (1/27/2020). Maurizio Sarri will return to San Paolo for the first time as La Vecchia Signora's coach. Sarri should not expect a warm welcome at his old home.
Traditionally the fight has always been fierce as it brings together two clubs from two cities with different backgrounds. But this time the battle will be more heated with the return of Maurizio Sarri to San Paolo.
Sarri, who currently serves Juventus for three years as Napoli's architect, from 2015 to 2018. When Sarri decided to coach Juventus after being fired by Napoli, the Napoli's public attitude towards him immediately changed.
"Sarri left many good memories here. He made us play good football and fans haven't forgotten him. Now he's at Juve, which is why many fans don't respect him anymore," said Piotr Zielinski, Napoli midfielder from Poland, as quoted by Football Italia.
Zielinski personally has no problems with the 61-year-old coach. Previously in Napoli, the two had worked together at Empoli. Zielinski acknowledged Sarri as a fantastic figure and his services will never be forgotten.
"He is the coach who brought me here, and I owe him a lot. He is a great tactician. Now he is on the other side and I have to beat him," he added.
This is the first time Sarri has faced his former team directly. At the first meeting in Turin, Juventus were ahead, 4-3. At that time Sarri was not on the sidelines due to health problem.
Sarri himself admitted that he was ready if he received a bad reception at San Paolo. "If Napoli fans mock, I consider it as an expression of affection," Sarri stated.