Tuesday, 31 March 2020
Pierre-Emerick Aubameyang in between Barcelona or Manchester City
By db-admin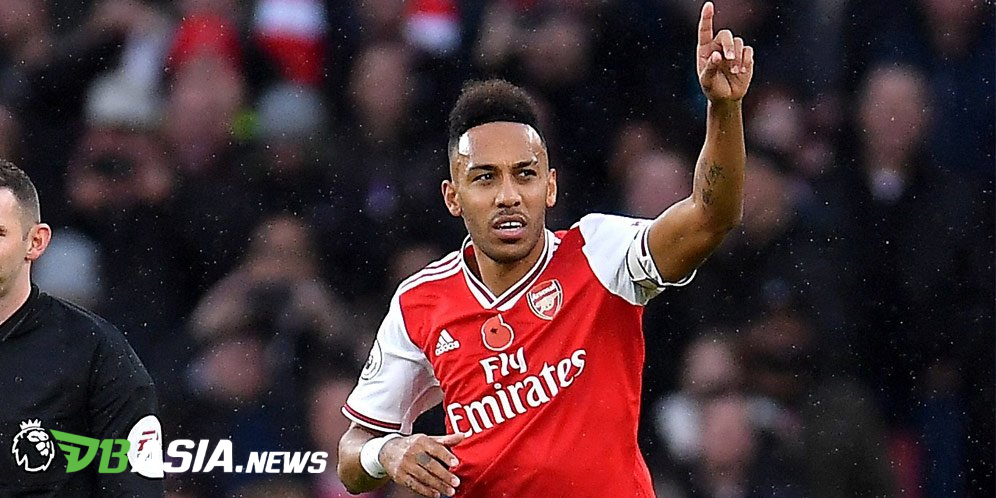 DBasia.news –  Arsenal legend, Charlie Nicholas, gives an overview of where Pierre-Emerick Aubameyang will head next season. He believes the Gabonese striker will have a career either at Manchester City or Barcelona.
Pierre-Emerick Aubameyang is Arsenal's mainstay weapon in breaking into the opponent's goal. Aubameyang's has grown more mature.
Unfortunately, Pierre-Emerick Aubameyang is reportedly uncomfortable at Arsenal. Aubameyang wants to find a new club that enlarges the opportunity to win the title.
Nicholas is pessimistic that Arsenal can keep Aubameyang. Manchester City is the Premier League club most likely to recruit Aubameyang.
"I don't see Liverpool potentially bringing in Aubameyang. Why didn't I say Aubameyang joined Liverpool? That's because he won't be able to penetrate the Reds main squad this season," Nicholas explained as reported by Sky Sports.
"Manchester City can be an option for his career. That will happen if Man City looks for a replacement for Sergio Aguero," said Nicholas.
Apart from Man City, Barcelona are the team that is hunting Aubameyang. El Barca has prepared Aubameyang as a successor to Luis Suarez.
"Aubameyang has performed extraordinary in Germany and England. So, maybe it's time for him to move to Spain."
"He was at an age similar to Thierry Henry when he moved to Barcelona to play with Lionel Messi and Xavi. Then, he won a number of titles including the Champions League. So, I can see him move to Camp Nou," said Nicholas.
Arsenal could not do much if Pierre-Emerick Aubameyang had decided to leave. Moreover, if in the end the Gunners fail to compete in the Champions League next season. Reportedly, Arsenal has labeled the striker at a price of 55 million pounds.