Sunday, 21 November 2021
Ronaldo's Message after Failing to Take Portugal Straight to the 2022 World Cup
By db-admin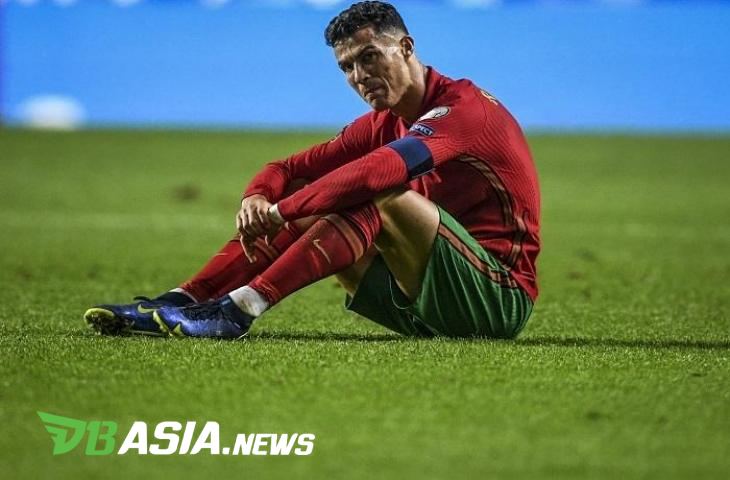 DBasia.news – Portugal's national team coach, Fernando Santos, recounted the atmosphere in the dressing room after his team failed to qualify directly for the Qatar 2022 World Cup. Cristiano Ronaldo, who did not perform optimally in the match, looked very disappointed.
Portugal's national team has a great chance to qualify directly for the 2022 World Cup. However, in the final match of Group A's 2022 World Cup qualifiers, Portugal actually lost 2-1 to Serbia. Aleksandar Mitrovic's goal in the 90th minute knocked Portugal down.
One of the players who looked very disappointed was Cristiano Ronaldo. Now, Portugal must fight in the play-offs.
Ronaldo looked very annoyed when the long whistle sounded. CR7 brought up his disallowed goal in the first meeting. At that time, the ball from Ronaldo's kick was considered not to have completely crossed the line.
"I went on to the pitch to support and cheer up the players. Ronaldo spoke to a Serbian player and said: 'You can't laugh if my goal is cancelled.' I responded by asking him to calm down," Santos said as reported by TVI.
"After the game, the disappointment was palpable. If you are part of Portugal you can imagine how the staff plus the players felt. They were down on the ground."
However, Santos remains confident Portugal will secure the remaining three tickets. Portugal will struggle in the next two matches in the play-offs.
"We will qualify for Qatar. We know we are not doing what we should. However, we will be there," said Santos.
"We always appear to win and prioritize attacking. However, not all matches are in our favor."