Wednesday, 7 July 2021
Statistically, the Italian national team is ready to win the 2020 European Cup
By db-admin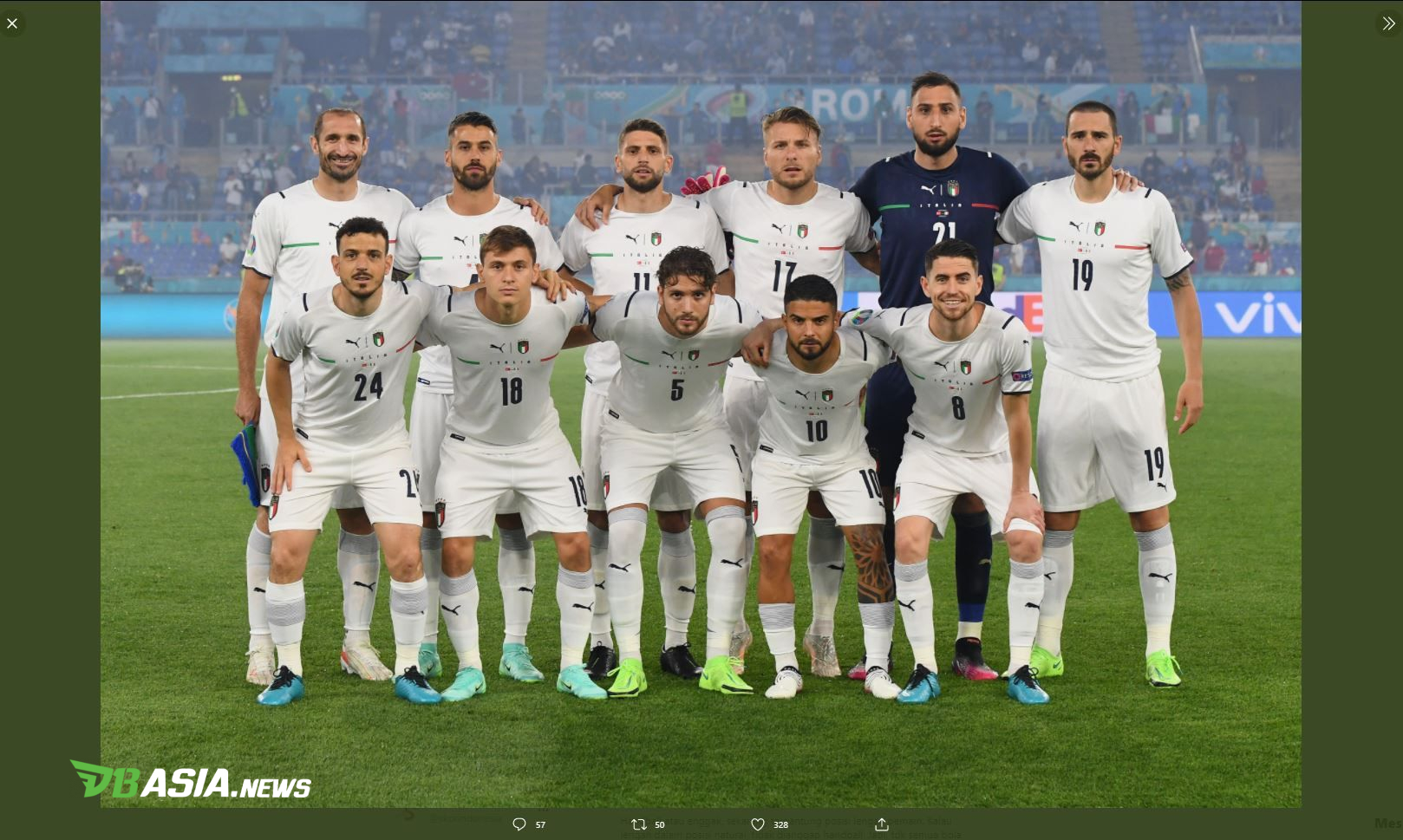 DBasia.news – 'Italia Pronta a Vincere' which means Italy is ready to win. Gli Azzuri are ready to win the 2020 European Cup.
It would be possible to see the captivating appearance of Roberto Mancini's team. From the Group A phase to the Euro 2020 quarter-finals.
Italy defeated Turkey and Switzerland three goals each without reply. Then beat Wales 1-0 with a second-tier squad.
In the 16th round, Italy struggled to beat Austria 2-1 in extra time. Then, Gli Azzurri proved their winning mentality when they defeated FIFA's number one ranked, Belgium 1-0 in the quarter-finals.
Italy also met Spain, in the semifinals at Wembley Stadium, Wednesday (7/7) at 02.00 WIB.
Italy's statistics
Italy managed to create a squad that is equally good both in main and coating. This is evidenced by the number of goals that were evenly distributed in each player. One of them is Matteo Pessina who is a backing player, able to create two goals.
1. 11 Goals (7 right foot, 3 left foot, one own goal)
2. Ciro Immobile (2 goals), Lorenzo Insigne (2 goals), Manuel Loccatelli (2 goals), Matteo Pessina (2 goals), Federico Chiesa (1 goal), and Nicolo Barella (1 goal). Another goal was created by an own goal from Turkey's Merih Demiral.
3. Average Goals 2.2 per game
4. Conceded 2 goals