Monday, 30 March 2020
Affected by Covid-19 Virus, Paulo Dybala Revealed His Current Condition
By db-admin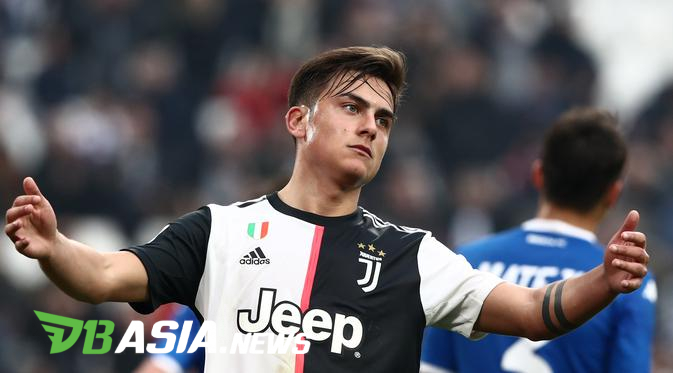 DBasia.news –  Juventus striker Paulo Dybala told the latest condition about his health after being tested positive for the covid-19 virus. The Argentine player claimed to be in better condition.
The news that Paulo Dybala was positive for COVID-19 infection has been circulating since last week. However, there was no statement from Juventus or the player. In fact, the news was reportedly only a figment.
In the end, Dybala tested positive for corona virus. Besides Dybala, her lover, Oriana Sabatini, also suffered the virus.
The former Palermo player revealed that he had difficulty in breathing. In addition, Dybala's physical condition also declined. However, after a series of treatments and isolation, Dybala is now getting better.
"I experienced strong symptoms. However, today I feel better. Now, I can move better, walk, and try to practice," Dybala said in the video on Juventus Youtube account.
"I had breathing difficulty. I could not do anything after five minutes. My muscles ached. Fortunately, Oriana and I are feeling better now," he added.
Serie A is one of the leagues that has felt the most of the corona virus pandemic. This is because Italy's condition which is one of the countries with the largest number of COVID-19 cases.
As planned, Serie A will again begin in early May. However, the schedule is still gray because at this time the condition is still not improving.
Paulo Dybala is the third Juventus player who tested positive for the corona virus. Dybala followed Daniele Rugani and Blaise Matuidi who had previously been exposed to the corona virus.