Friday, 22 May 2020
Agent Revealed Reasons Not Allowed Erling Haaland Join Juventus
By db-admin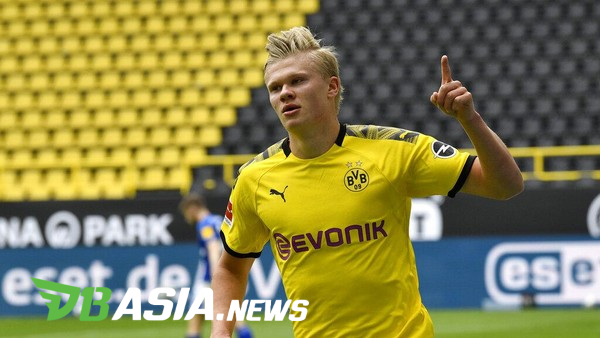 DBasia.news – Borussia Dortmund's young striker, Erling Haaland is currently being targeted by many prestigious European clubs, one of which is Juventus. Juventus are reportedly interested in bringing the 19-year-old player. But behind the Bianconerri's interest there came a refusal from the agent, Mino Raiola. Raiola is said to not allow Haaland to join Juventus.
Raiola believes the 19-year-old will be only included in the primavera or U-23 team in Turin. In addition, the presence of Cristiano Ronaldo at the club will make Haaland get minimal time to play.
"Why doesn't Haaland move to Juventus? They will only put him in the U-23 team," Raiola said as quoted by the Daily Mail.
Juventus become one of the clubs interested in bringing Haaland in January 2020 winter transfer market. Unfortunately, Haaland preferred Dortmund than Juventus. Dortmund brought Haaland at a price of 20 million euros.
The price can be considered cheap if you see the great potential in Haaland. It did not take long for him to show the quality of his performance with Dortmund.
Currently, Haaland has scored one goal when Dortmund won 4-0 over Schalke 04 in the Bundesliga match week 26, Saturday (5/16).
No wonder his good performance with Dortmund made him re-enter the radar of big European clubs, like Real Madrid, which became a serious club chasing Haaland.