Thursday, 10 February 2022
Bayern Munich's bizarre business with rival, Borussia Dortmund
By db-admin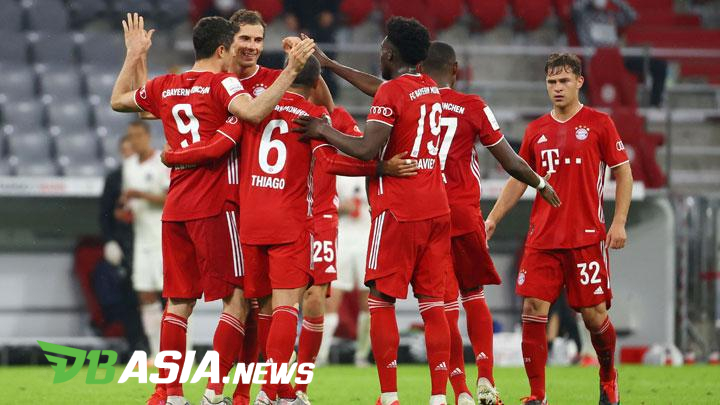 DBasia.news – Bayern Munich defender Niklas Sule is certain to leave at the end of this season. The 26-year-old player's goal is FC Hollywood's domestic rival, Borussia Dortmund.
Previously, Niklas Sule's future was in question after he decided not to extend his contract. The player wanted to try a new challenge.
Then, news of Sule heading to Dortmund circulated. In fact, it didn't take long for both parties to confirm.
"We are delighted to have signed the German national player, Niklas Sule, and have him for four years," said Dortmund boss, Michael Zorc.
Not long ago, Dortmund via social media confirmed Sule would be part of the team starting next season.
"Borussia Dortmund have signed Niklas Sule for the 2022-2023 season. The defender is currently a member of FC Bayern Munich and will join Borussia Dortmund when his contract expires in the Summer of 2022."
In order to defend Dortmund, Sule reportedly turned down a number of higher salary offers. Several Serie A and Premier League clubs were interested in the services of the former TSG Hoffenheim player.
"Niklas had other options, including some that would make him more money. Niklas decided immediately after his first contact with Dortmund. I was impressed by how confident he was in making this decision," explained Sule's agent, Volker Struth.
Fabrizio Romano reported Sule will earn €10 million per season plus bonus. The defender's contract until 2026 also has an option to be extended.
Sule's move to Dortmund also strengthens the bizzare business with Bayern Munich. The two rivals often agreed to release important players. In fact, some of them chose to return to their original club.
In the last 10 years alone there have been several star players changing jerseys between the two teams. An example is Mario Gotze who crossed to Bayern in the 2013-2014 season.
One season later, Robert Lewandowski followed Gotze. The difference is, the striker came on a free transfer.
Then, it was Mats Hummels' turn who continued his challenging path to defend the opposing team. He left Dortmund for Bayern for €35 million in the summer of 2016.
In the same season, Gotze who did not develop at Bayern decided to return to Dortmund. This time, Dortmund spent €22 million to sign the German player.
Next, it was Hummels' turn who chose to return to Dortmund. To be able to sign their former player, The Black Yellow spent €30.5 million.
Now, it will be interesting to see if Niklas Sule will follow in the footsteps of several of his predecessors who chose to return to their original club after moving between Bayern and Dortmund.