Friday, 26 June 2020
Anthony Martial First Player to Make Hat-Trick Since 2013
By db-admin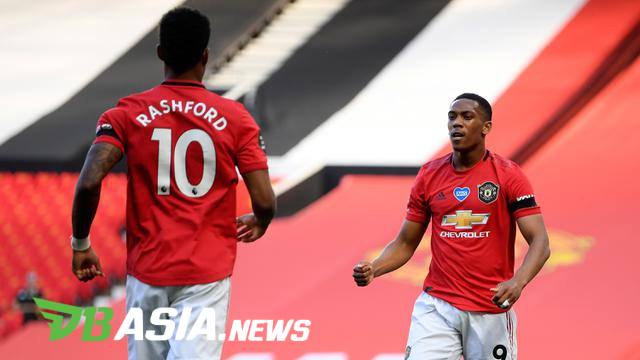 DBasia.news – Manchester United defeated Sheffield United 3-0 in the continued Premier League 2019-2020 season, at Old Trafford Stadium on Thursday (6/25). The three goals of The Red Devils scored by Anthony Martial.
Manchester United need a win to keep up their qualification for the Champions League. Ole Gunnar Solskjaer also reduced the attacking formation by playing Paul Pogba and Bruno Fernandes simultaneously from the beginning of the match.
Solskjaer's strategy paid off after Anthony Martial scored in the 7th minute. The Frenchman welcomed Marcus Rashford's pass from the right side.
Anthony Martial again listed his name on the scoreboard before the end of the first half. Martial grabbed Aaron Wan-Bissaka's accurate pass.
Anthony Martial again became a nightmare for the visitors after scoring his third goal in the 74th minute. Working with Rashford, Martial calmly steered the ball into the goal in a one-on-one situation with the keeper.
For Martial, this is his wonderful season in the league or as a whole. He packed 14 goals in the Premier League, while when the scope is expanded, Martial won 19 goals.
Specifically, based on Opta Joe's record, Martial is the first Manchester United player to score a hat-trick in the Premier League since Sir Alex Ferguson retired in 2013. During that period, 21 other clubs have seen their players gain three goals in one match.
In fact, Anthony Martial was very close to leave Manchester United. At that time, the 24-year-old did not get enough chance to appear playing and argued with Jose Mourinho who was behind the chair.