Tuesday, 11 February 2020
Cristiano Ronaldo Makes History, but Juventus Lost
By db-admin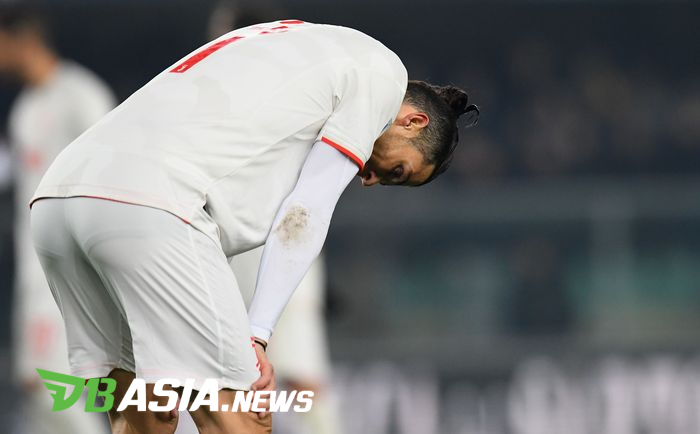 DBasia.news –  Juventus defeated Hellas Verona in the continuing week 23 of the Italian League. In fact, Cristiano Ronaldo made history. Taking place at the Marcantonio Bentegodi Stadium, Sunday (02/09/2020) Verona performed impressively against Juventus. The first round of the score is still just as strong.
Hellas Verona made a comeback victory after falling behind Ronaldo in the 65th minute. Two Verona scorers were two former AC Milan strikers, Fabio Borini (76 ') and Giampaolo Pazzini (86' penalty).
It was the third defeat suffered by Juventus under Maurizio Sarri after previously losing 1-3 to Lazio and 1-2 to Napoli. Juventus are still at the top of the standings with 54 points, but are prone to overtaking Inter Milan who have not played Week 23 and have a better goal difference.
"Obviously we have different appearances and results when comparing performance at home to away matches. It (against Verona) was a difficult match, we knew it would happen and that Verona will make us suffer from the start," Sarri told DAZN .
"We defended well, hitting the goalpost twice, winning, but was unable to lose points with such basic mistakes. The first goal is difficult to explain, if we want Juventus to win the match, we cannot continue to make mistakes caused by fundamentals."
"Verona really deserve an award, as they were aggressive from start to finish and we know they will. We realize that it is important to hold on for the opening 25 minutes, then we have a chance (to score)."
"We did all that, but then threw out 'extraordinary' points and that is a habit we really need to get rid of."
Despite losing, there is a positive record set by Ronaldo. The former Manchester United and Real Madrid star continued his sharp scoring in Serie A and has now scored 20 goals.
According to Opta Paolo's record, Ronaldo became the first player from Juventus in all-time Serie A history to score in 10 consecutive matches.
Ronaldo has surpassed the record of Juventus legend David Trezeguet, and is now approaching the record of Fiorentina legend, Gabriel Batistuta, who scored in 11 consecutive league games. In the match against Verona Ronaldo fired seven kicks and two of them were on target – one on the crossbar, another one scored.