Wednesday, 25 March 2020
Dybala Becomes the Reason Juventus Failed to Bring in Lukaku
By db-admin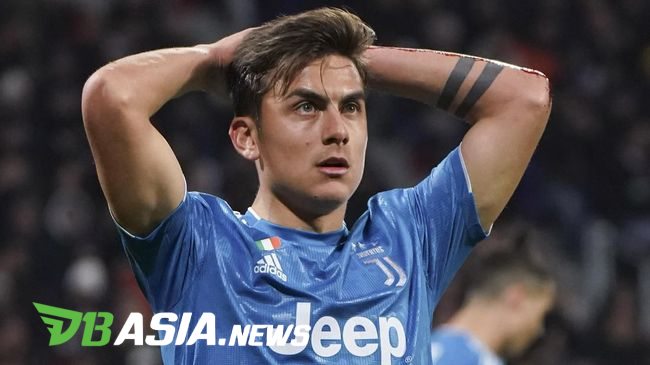 DBasia.news –  In the summer of 2019, Romelu Lulaku could have headed to Juventus from Manchester United. However, the plan failed after Paulo Dybala refused to play for the Red Devils.
Inter Milan are the team who are most eager on obtaining Romelu Lukaku's signature. Then, Juventus tried to interfere with a more attractive offer.
Juventus are willing to enter Paulo Dybala's name in the deal. Manchester United who heard the offer immediately accelerated the negotiation process.
Unfortunately, Paulo Dybala refused to be part of Manchester United. The Argentine striker wants to stay at Juventus and prove his abilities.
In the end, Romelu Lukaku chose Inter Milan. The ex-Chelsea player felt his choice was right after seeing the reception of the Nerazzurri fans.
"Romelu Lukaku has the intention to leave the Premier League. He needs to be loved, this is the difference. He is quickly aware of the warmth of Inter Milan supporters than Juventus," Pastorello told Sky Sport Italia.
"Juventus are a better club and many people will be happy with Lukaku's arrival. However, Inter Milan currently represent a time of awakening and he sees it quickly. Lukaku immediately felt loved by supporters."
"In addition, the failure of the agreement between Paulo Dybala and Manchester United is also decisive. There is no doubt, this is the biggest transfer of my career. We must force Man United to realize it if Lukaku wants to leave," he stated. Romelu Lukaku immediately step on the pedal on his debut in Serie A. So far, the striker has packed 23 goals plus five assists in 35 matches.