Sunday, 9 August 2020
Ferran Torres revealed the ill-favoured Valencia captain after joining Manchester City
By db-admin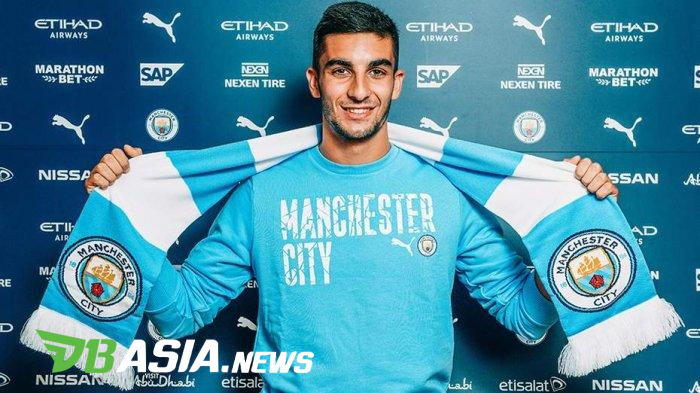 DBasia.news – Manchester City managed to bring in Ferran Torres from Valencia. The 20-year-old winger was redeemed for 23 million euros on a five-year contract (2025). Torres came to replace Leroy Sane, who left for Bayern Munich.
"On the one hand, I'm excited and thrilled (to join City), but at the same time I'm sad that I left my club. Valencia gave everything for me and coached me since I was seven years old," said Ferran Torres to Marca.
"I had difficult times there and that's why I finally left, but I wanted to emphasize that I am grateful to Valencia and will always support them," he stated.
Manchester City will become the second professional club that Torres defends after being promoted from the Valencia academy in 2017. Three years of playing in the Valencia first team, Torres's talents have begun to attract scouts from top European clubs.
The Spain U-21 national team player acknowledged that there was an offer to join other big European clubs, but in the end chose City. "Yes, there are big teams coming but I have to keep (the names of the clubs) to myself," added Torres.
Speaking to Marca Torres, he also spoke frankly about his bad relationship with Valencia captain Dani Parejo. According to him Parejo is not a good example of a captain for a young man like him and also his teammate, Lee Kang-in.
"After three years I am more mature and mentally stronger. But at 17 years, no. He's a great player but I never had a relationship with him," continued Torres.
"When I joined the first team at 17 years old, several weeks passed before he said a simple 'Good morning' to me. He (Parejo) was not a good captain for me."
"The worst happened after the departure of Marcelino (Garcia Toral, former Valencia coach) when Kang-in and I were seen as criminals in the locker room and they stopped talking to us for weeks."
Torres also hopes that Lee Kang-in, who is currently staying at Valencia, will be treated differently there, not having the same fate as him.
"I really like him (Kang-in) and he knows it. I have helped him a lot and he will be a great player. I hope they don't make the same mistakes they did with me," added Torres.
"He needs love and trust because he has been through difficult times and feels alone," He explained.