Sunday, 29 August 2021
Harry Kane Stays at Tottenham, Manchester City Is Not Considered Serious
By db-admin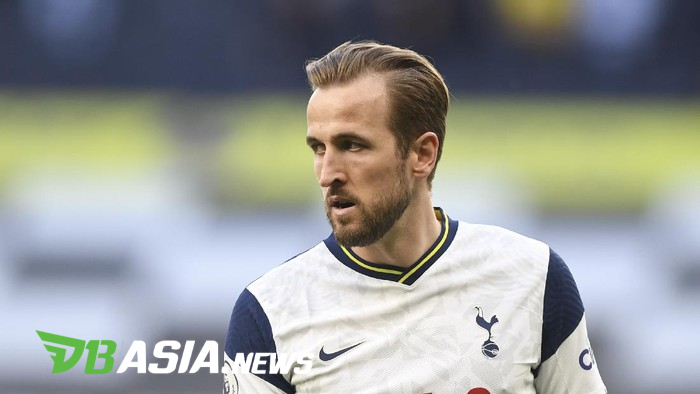 DBasia.news – Harry Kane finally chose to stay with Tottenham Hotspur and ignored the temptations of Manchester City. The seriousness of The Citizens to bring the England national team bomber was also questioned.
As is known, Manchester City need a new bomber. The manager, Pep Guardiola only wants to recruit a goal-hungry striker to replace the role of Sergio Aguero, who is out of contract.
Guardiola's choice then narrowed to the figure of Kane. The Spanish man did not even deny his interest in the 28-year-old player.
Manchester City even had to offer Kane a price of 100 million pounds. Although after confirmed the incoming offer worth 75 million pounds with an additional bonus of 25 million pounds.
The offer was firmly rejected by the Tottenham camp. Even though Kane had already expressed his intention to leave before last season ended.
Manchester City's response to the rejection was quite surprising. They actually redeemed Jack Grealish with a figure of 100 million pounds instead of raising the offer for Kane.
The assumption that Kane's transfer funds were used to buy Grealish also surfaced. This makes the opportunity for the bomber to leave Tottenham smaller.
Shortly after, Kane returned to training with Tottenham. He was reportedly absent from the schedule that had been prepared.
Kane then appeared as a substitute when Tottenham won 1-0 at home to Wolverhampton, last weekend. Manchester City's chances of getting it are getting smaller.
Kane finally really closed the door for Manchester City with his admission to stay on Wednesday (25/8) yesterday. Even though Manchester City are reportedly ready to make the ultimate offer to melt the hearts of Tottenham's top brass.
Kane certainly has strong reasons to change his decision. Apart from Tottenham's seduction, he may begin to doubt the seriousness of Manchester City.
Moreover, news got out that Manchester City had been offered to bring Cristiano Ronaldo from Juventus. The price that must be issued is even much cheaper than redeeming Kane.
It's interesting to see Manchester City's maneuvers in the rest of the transfer market to bring in a goal-hungry striker. Players with this kind of character are needed by them to compete in the title race.