Monday, 4 November 2019
Goalless Draw against Real Betis, Sergio Ramos has no Problem
By db-admin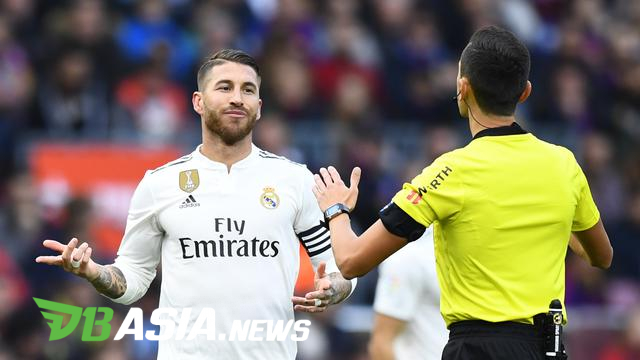 DBasia.news –  Real Madrid captain, Sergio Ramos, has no problem in Los Blancos failing to win against Real Betis in the continuing La Liga and failed to shift the position of Barcelona at the top of the standings.
Real Madrid were only able to play 0-0 when facing Real Betis. Of the 22 opportunities created, none ended up in a goal.
That way, Madrid failed to take advantage of the defeat of Barcelona from Levante. Currently, Zinedine Zidane's squad is still ranked second with points identical to the Blaugrana.
"Nothing is too much. Football is like that, it is not easy. Today Levante defeated Barcelona, ​​but you cannot expect to win all matches, even against any team," explained Ramos as reported by Movistar.
"LaLiga is the best league in the world. We are lucky to be able to play here and will try to give our best," he added.
Sergio Ramos rates, Real Betis performed nicely at the Santiago Bernabeu. The club who is identical with the green-white color is able to stem all the attacks of Los Blancos.
"Today, we received the chance to be at the top of the standings after seeing the results of other teams. We fought since the beginning of the match, but failed to score," said Ramos.
"Our defense attitude and hard work were great, even with Real Betis. They are a team that likes to master the ball and play freely. This is not an easy match."
Next, Real Madrid will face Galatasaray on Matchday 4 Group A Champions League 2019-2020, at the Santiago Bernabeu, Thursday (7/11). Madrid are five points behind Paris Saint-Germain who lead the standings.