Tuesday, 6 April 2021
Manchester City are on their Way to thr Quadruple
By db-admin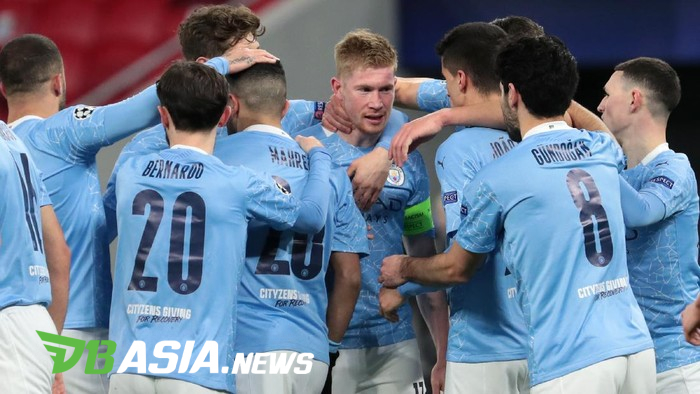 DBasia.news – For Pep Guardiola, every trophy is equally important even though it is in the League Cup. His assertiveness in saying that can be seen this season with Manchester City's quadruple pursuit.
The Citizens are still fighting to win four titles in the League Cup, FA Cup, Champions League and Premier League. Man City's closest achievement is winning a quadruple or four titles, but all domestic titles in 2018-2019: FA Cup, League Cup, Premier League and Community Shield.
"We said the same in August, the trophy is our main goal, big clubs are always like that. We have always been together or eight months and we have to live what is there – it's all ours," said Guardiola some time ago.
"Of course the trophy is the measure of our success, this club has to grow every year and win title after title. Now we have our first chance to win it."
This season is Man City's fourth attempt to sweep four domestic and European titles in the last seven years. City's great experience in doing so could help them, but from that experience City has slipped.
Banana peel
City has a chance to win the quadruple in the 2017-2018, 2013-2014 and 2018-2019 seasons. However, a 'banana peel' has made them slip in the middle of a mission to make it happen.
In the 2013-2014 season City failed in the FA Cup and Champions League, continuing in 2017-2018 their journey ran aground the FA Cup and Champions League, then in the 2018-2019 season they were eliminated in the Champions League quarter-finals.
The Champions League is still a big ambition that Manchester Blue under Sheikh Mansour wants to win. This season Man City will again try to fight 'history' to become the first team to break a record.
First, Man City will face Borussia Dortmund in the Champions League quarter-finals in the first leg (07/04) am, WIB. Then in the FA Cup they have been waiting for Chelsea in the semifinals (17/04) and then City has a chance to win their first title of the season in the League Cup final.
Kevin De Bruyne and his team mates will face Jose Mourinho's Tottenham Hotspur in the League Cup final which will be held at Wembley on April 25, 2021.
In the history of English clubs the three closest teams to win the historic quadruple apart from City, are Burnley, Manchester United and Chelsea.
Burnley ran aground in the four competitions they participated in in the 1960-1961 season, then Man United failed in the FA Cup and Champions League in the 2008-2009 season, and Chelsea failed to win the Premier League and Champions League in the 2006-2007 season.