Monday, 4 February 2019
Leaving from UAE, Japan Cleared the Player Changing Room First
By news-admin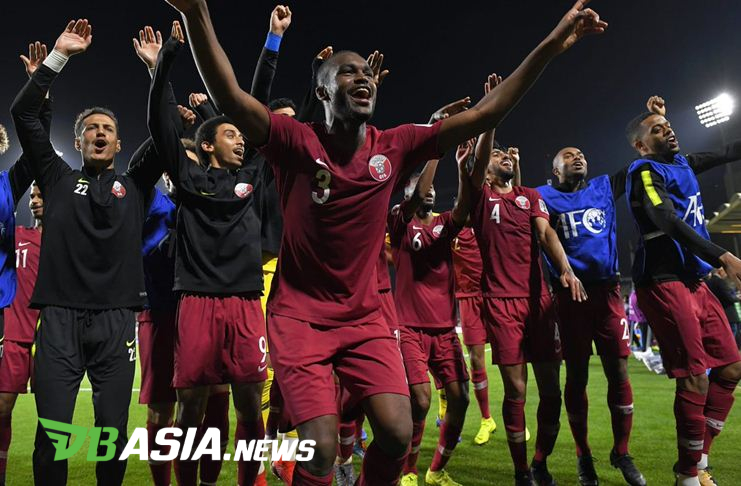 Qatar

DBasia.news –  The Qatar national team beat Japan with a score of 3-1 in the 2019 Asian Cup final which took place at the ZSC Stadium on Friday (1/31) night Western Indonesian Time. The defeat in the United Arab Emirates (UAE) was Japan's first defeat in the final, while for Qatar it was the first experience.
Such stories have never been experienced by Japan before. Every time Japan reached the final, namely in 1992, 2000, 2004 and 2011, Japan always won. Samurai Blue has difficulties breaking through the tightness of the Qatar defense in the final.
However, there are interesting sights from Japan that they had shown at the 2018 World Cup. Quoted from the official Asian Cup Twitter, Japan cleared the player's changing room and wrote thank-you notes in three different languages: English, Arabic and Japanese.
A picture of the players changing room that was once occupied by Japan in a very clean and neatly arranged. For the fans who followed their lunge, the scene has also happened at the 2018 World Cup.
Taking place in Russia, Japan's trip failed in the last 16 after being defeated by Belgium with a score of 2-3. The players and coaching staff also clean the player locker room. Not only that, Japanese supporters also set a good example when cleaning up trash inside the stadium.
"I like Japanese players! Even when U-16 players have the chance to play here, in Malaysia, they applaud the Malaysian fans and respect us after the game ends. Classy attitude. Respect," said @Harizzu.
"Japanese players and their fans are behaving well and valued throughout the world because of their good sign," added @rakeshrussell.
It is important to imitate what Japan and their fans do. Winning or losing a match is commonplace in any sport. But, the way Japan show their respect, even when they lost, they deserve a thumbs up.