Monday, 6 July 2020
Lost 0-4 from Manchester City, Liverpool Considered Party Too Much
By db-admin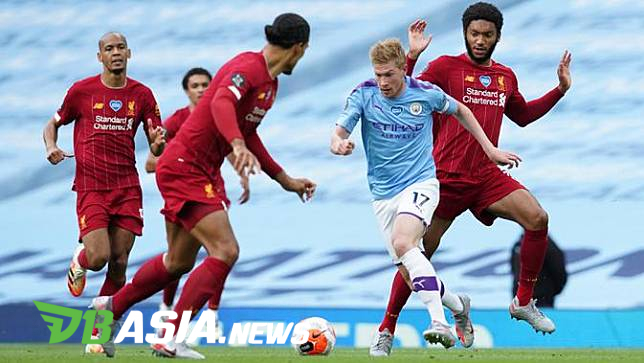 DBasia.news – Manchester City defeated Liverpool 4-0 in the 2019-2020 Premiere League at the Etihad Stadium on Friday (3/7). The Citizens manager Pep Guardiola thought Jurgen Klopp's squad drank too much beer.
The Citizens' four goals were scored by Kevin De Bruyne (25′ penalty), Raheem Sterling (35′), Phil Foden (45′), and Alex Oxlade-Chamberlain's suicide (66′). The result did not change the position of the standings and only cut the distance to 20 points.
Nothing has changed from that match because Liverpool have won the Premier League after 30 years of waiting. While Man City established a place as runner-up after winning two consecutive seasons.
Nevertheless defeat is still defeat. Pep Guardiola has a unique theory behind Jurgen Klopp's Liverpool defeat. According to him the Liverpool players had too much party and drank too much beer making them not in a prime condition against City.
"I think they were drunk by drinking a lot of beer last weekend, but they are here without beer in their blood and to win the game," Guardiola said as quoted by Mirror.
"I have seen a team with a great focus, energy, and a desire to win the match, and I saw it from the first minute they focused on playing hard."
Meanwhile, Klopp did not accept his squad arguably not focused on playing because they has became the Premier League champion.
"If you want to direct this story in a direction that we didn't focus, then do it. I like the attitude of my team – I see a brilliant attitude – I see players who fight with everything they have," added Klopp.
"I think I understand the question in a way that this game doesn't mean much to us. But we don't behave like this doesn't matter."
"We really lack of fluidity, and in some 50-50 situations they are faster than us, and that made the field bigger for them, which they use very well," he said.
The Premier League title has disappeared from Man City's grasp, but they still have a chance to win the Champions League and FA Cup after winning the League Cup in February.
"Maybe that (the FA Cup and Champions League titles) will help us. We still have a difficult season with a trophy that must be achieved, and we have to be brave to take risks, because they are the best high pressure team I have ever seen in my life," Guardiola explained.
"We have to be really connected to punish them, and that's what we do," he explained.