Tuesday, 28 January 2020
New Format Introduced at Euro 2020
By db-admin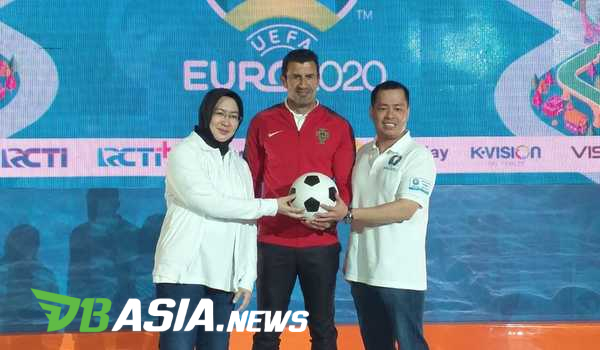 DBasia.news –  Live legend of European football and former Portugal national team player, Luis Figo, echoed the European Cup 2020 in Indonesia which is scheduled to roll on June 12 to July 12 next. This time the match will take place in 12 cities from 12 countries chosen as the host.
The 12 countries that were chosen to host the 2020 European Cup are England, Azerbaijan, Germany, Italy, Russia, Hungary, the Netherlands, Romania, Spain, Denmark, Scotland and the Republic of Ireland.
This is done as UEFA wants to celebrate 60 years of the European Cup. Therefore, UEFA have issued a new format for the 2020 European Cup. Later there will be each group playing in one of the host countries.
Later the city of London will host the semifinal and final of the 2020 European Cup.
"I say that this is a special European Cup. Certainly not easy because there are 16 host countries. I think this is not a problem and certainly interesting as it takes place globally and not in one country," said Luis Figo at the MNC Tower, West Jakarta, Sunday (26 / 1).
"We will see what happens because I believe it is interesting as it can introduce this tournament globally," added the former Real Madrid player.
For the 2020 European Cup, Indonesians can still watch the European Cup as the national television station RCTI and MNC group will broadcast all 2020 European Cup matches.
"As it is not easy to do European Cup bidding. From Euro 96 we have already aired this tournament. Of course with this the responsibility becomes heavy, the public would want more impressions from year to year," explained RCTI CEO, Kanti Mirdiati.
Later MNC Group will broadcast all matches live to the final round. The broadcast can be seen on RCTI and also four MNC platforms. There will be 39 matches broadcasted by RCTI free to air and 51 on the MNC platform.