Friday, 14 February 2020
Pep Guardiola Supported to Coach Juventus
By db-admin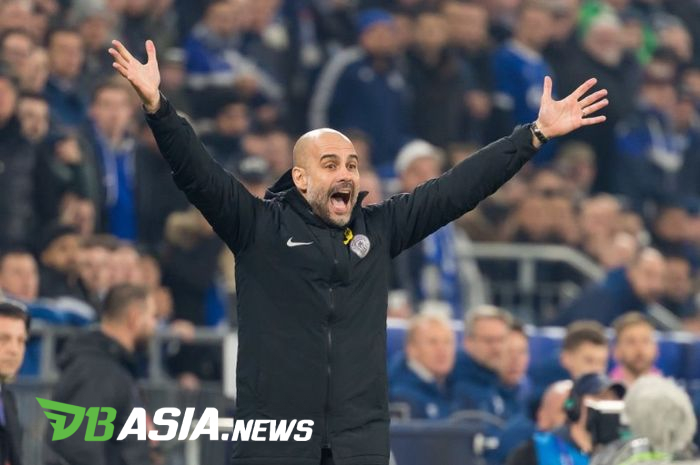 DBasia.news –  The former manager of the English national team, Sam Allardyce, provided support related to the news of Juventus who wanted to bring Pep Guardiola.  The Manchester City coach is considered to have a big impact on the monotonous Serie A team's playing patterns.
Juventus are reportedly not satisfied with Maurizio Sarri's performance. Latest, Cristiano Ronaldo and his friends clashed when against Hellas Verona. Now, the title of Juventus also received threats from Inter Milan and Lazio.
One of the new Juve coach candidates is Pep Guardiola. La Vecchia Signora believes, Guardiola will not only give titles in domestic competition.
Sam Allardyce considers, Juventus steps to hunt Guardiola is the right decision. Guardiola is seen as changing the face of Italian football as a whole.
"We are all aware of the style of football in Italy is very negative. They play very defensively and always like that. Winning 1-0 is always enough for them," Allardyce said as preached SPORT.
"Guardiola will go and change that. He always insists on his style of football wherever he is. Most people in England have done their best," explained Big Sam.
The opportunity for Juventus to get Pep Guardiola's service is quite open. At present, the former Barcelona tactician is only under contract until 2021 at Manchester City. News from England says Guardiola's position will be threatened if it fails to win the Champions League this season.
"He will change Juventus from the side of how to play about normal passes, defend the ball, attack and score goals. That is all not visible in Juventus at this time," said Allardyce.
"In some cases, they appear to be defending rather than attacking. I think it will be very interesting for Guardiola's style of play."
Pep Guardiola's name began to become a byword after achieving success in Barcelona. After that, he tested German football by coaching Bayern Munich.