Thursday, 25 November 2021
Pep Guardiola Admits He Doesn't Know How to Stop Lionel Messi
By db-admin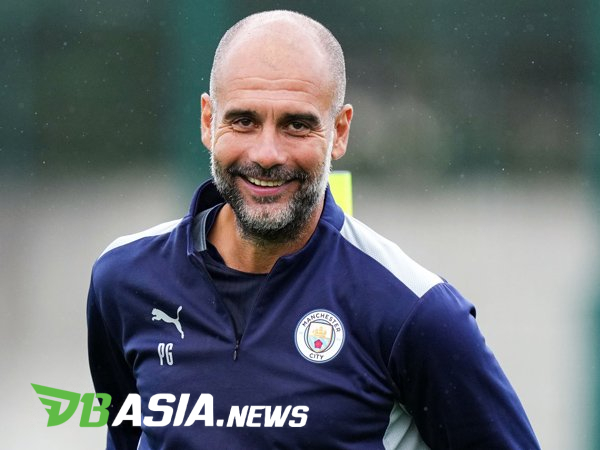 DBasia.news – Pep Guardiola admits he doesn't know how to stop Lionel Messi. According to him, La Pulga is a player who is difficult to predict when he has the ball.
Manchester City will host Paris Saint-Germain at the Etihad Stadium on the fifth matchday of Group A of the Champions League, Thursday (25/11/2021). In the previous meeting at the Parc de Princess, The Citizens fell 0-2 due to goals from Idrissa Gueye and Lionel Messi.
The last name, Messi, will clearly be a threat again for Man City at the Etihad. Moreover, in PSG's last match, La Pulga began to show off in the French League by making one goal and one assist to bring his team to a 3-1 win over Nantes.
Despite being plagued by injuries this season, Messi has still managed to score four goals and one assist for Les Parisiens in all competitions this season.
Man City manager, Pep Guardiola, clearly understands how dangerous Messi is. Guardiola is the figure who catapulted Messi's name when he coached Barcelona in the 2008-2012 range.
Even though he knows Messi very well, Guardiola admits he doesn't know how to stop the Argentina captain. He considered the movement of Messi so difficult to predict.
This Spanish man also warned his team not to only focus on Lionel Messi. Because PSG have many quality players up front who can make the difference like Messi.
"Sometimes when he has the ball he doesn't know what he's going to do – so imagine you have to know what he's going to do. I can't tell the players what (Messi) will do," Guardiola was quoted as saying by UEFA's official website.
"However, it happened with Neymar and Mbappe, with Di María, with all the players at the front line of this team. Any player can be a complete star in any team around the world, and all four are in the same team," he explained.
Man City are currently top of Group A with nine points. They are only one point adrift of PSG in second.