Wednesday, 12 February 2020
RB Leipzig able to surprise Bayern Munich
By db-admin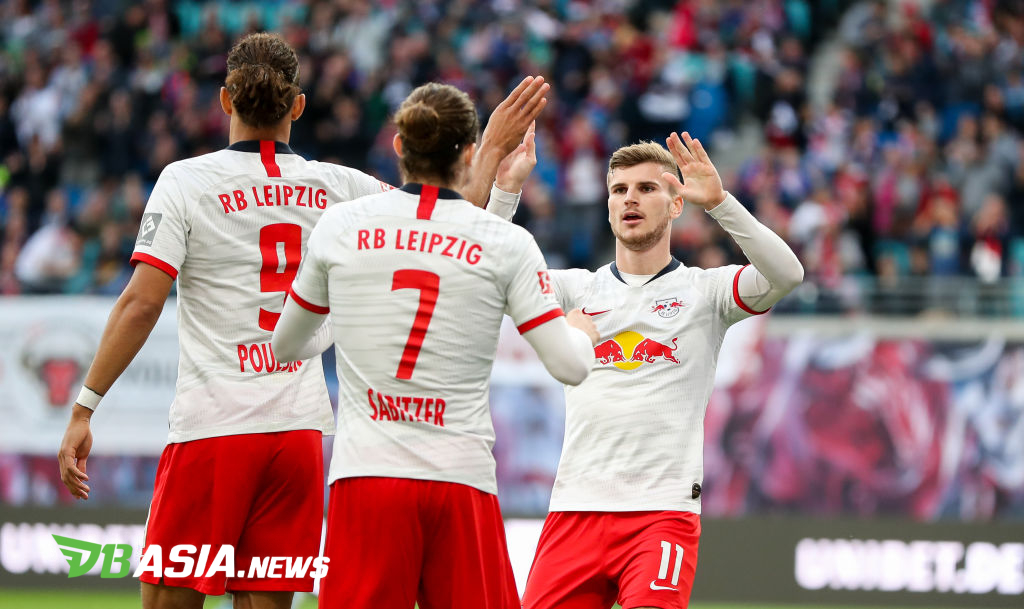 DBasia.news –  The Bundesliga will present a big match that brings RB Leizig against Bayern Munich in the continuation of Week 21 that takes place at the Allianz Arena, Monday (10/02) AM.
It was not just an ordinary match and could determine the course of competition for the Bundesliga title. Bayern are currently at the top of the standings with 42 points, below are Leipzig with a distance of one point (41 points).
Borussia Dortmund and Borussia Monchengladbach became the most benefited team from the match, whether later Bayern or Leipzig wins the match – or ended in a draw, as Dortmund and Gladbach trailed both in third place with 39 points.
This season's Bundesliga competition is exciting compared to previous seasons. Leipzig, Dortmund and Gladbach are competing to end Bayern's dominance. Even Leipzig coach,, Julian Nagelsmann has outspokenly affirmed his ambition to stop Bayern from winning the Bundesliga title.
"I think we (Leipzig) have all been in a position to challenge Bayern. Not just Bayern – there are also many exciting teams this season, with many changes of coaches and changes (in the squad)," Nagelsmann said at Kicker.
Ahead of the match, statistics sided with the host, Bayern Munich, as well as winning the last three Bundesliga games at home to Leipzig without conceding.
Nevertheless, there are several reasons summarized by BolaSkor.com from various sources for Leipzig to surprise Bayern at the Allianz Arena. Following are the factors that can bring Leipzig to a historic victory at Bayern headquarters:
1. Bayern Munich's Fragile Defense
Bayern's defense is still the best in the Bundesliga along with Gladbach and has only conceded 23 goals – while Leipzig has 25 goals. However, recently Bayern conceded three goals in a 4-3 win over Hoffenheim in the DFB Pokal. The three goals were enough to worry the interim coach, Hans-Dieter Flick.
"Of course our back line infuriates me. But if I change a player every time I make a mistake, it will be difficult for me to play 11 players right on the field," stated Flick.
"On Sunday (against Leipzig), we all have to put out the best performance throughout 90 minutes." Said Flick. "That is the reason why I was so overwhelmed for the match next Sunday. We already know what the stakes are, "he explained.
Leipzig has scored 53 goals so far in the Bundesliga – the third best attacking figure – and Bayern can no longer defend as against Hoffenheim.
2. Sharpness of Timo Werner
Most of Leipzig's goals this season have come from the German national team striker, Timo Werner. The 23-year-old striker has scored 20 goals in the Bundesliga and is below Robert Lewandowski who has scored 22 goals this season.
Werner is a real threat to the Bayern defense. Moreover, the threat from the Leipzig front line is not only from Werner alone, as they still have Patrik Schick, Yussuf Poulsen, Emil Forsberg, and a brand-new recruit from Dinamo Zagreb, Dani Olmo.
3. The Experience of Julian Nagelsmann
Julian Nagelsmann's age is 22 years younger than Hans-Dieter Flick, Bayern coach. Interestingly, when talking about experience, Nagelsmann excels as he has started training Hoffenheim in 2016-2019 and then to Leipzig.
Meanwhile, Flick spent more time as an assistant coach at RB Salzburg, the German national team, and Bayern Munich. Previously, Flick trained Victoria Bammental and Hoffenheim.
Despite training first, Flick's name only began to emerge when he coached Bayern to replace Niko Kovac in 2019. Meanwhile Nagelsmann played 162 competitive matches from Hoffenheim to Leipzig and won more than half of those matches (83 matches) – losing 42 times.
The advantage of Nagelsmann's experience can help Leipzig win the match against Bayern, although it ultimately depends on the players who compete.