Sunday, 26 January 2020
Romelu Lukaku and Christian Eriksen Heads to the Serie A because of the Effect of Cristiano Ronaldo
By db-admin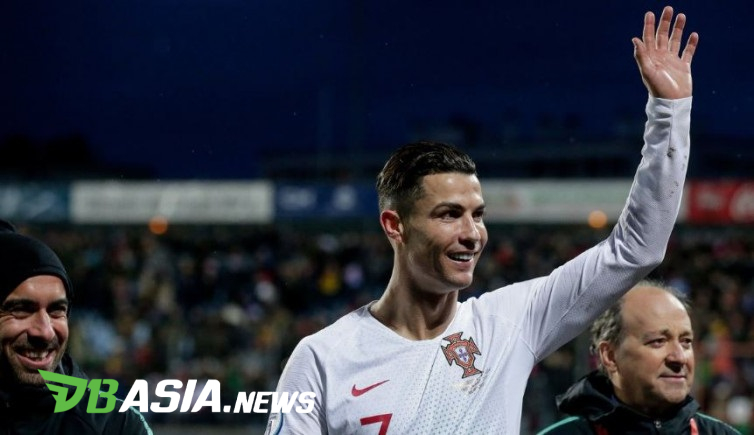 DBasia.news –  Serie A's prestige has began to rise after being famous in the mid-1990s.
Juventus sparked a change in Italian football when recruiting Portuguese superstar, Cristiano Ronaldo, from Real Madrid in 2018. The five Ballon d'Or winner was brought in for more than 100 million euros after winning four Champions League titles with El Real.
Who would have thought that Ronaldo's arrival really increased the popularity of Serie A, which had previously lost out in popularity from LaLiga, Bundesliga and the Premier League. From the competition side Serie A has yet to experience significant changes, however, the top European players have begun to arrive.
Romelu Lukaku, Aaron Ramsey, are the players who have just came to Serie A after playing in the Premier League. Lukaku is strengthening Inter Milan and Ramsey is defending Juventus. Lukaku even immediately appeared ferocious with the Nerazzurri.
Not stopping there, the sensation of the arrival of the stars continued after news from Fabrizio Romano, the expert in Italian football transfer, that Christian Eriksen, Tottenham Hotspur midfielder, would soon join Inter Milan.
Eriksen's contract ended with Tottenham Hotspur at the end of the season and the club did not renew his contract. The arrival of the Danish player clearly enlivened the competition in Serie A (although currently dominated by Juventus and Inter).
As Gianluca Di Marzio, the Italian football transfer expert, told Sky Sports, Ronaldo's arrival had a positive effect and attracted top European players from other leagues to come.
"Since Ronaldo's arrival, Serie A has improved. Something has changed in a way that is now possible to recruit players. Two, three or four years ago, players thought of the Premier League, LaLiga or Bundesliga," said Di Marzio.
"After Ronaldo (came), something changed, we started to be a good league again and the players wanted to come to Italy because the country was spectacular and the game was fantastic," he explained.
Serie A's prestige will certainly be even more elevated if Italian teams are able to 'talk a lot' on the European football scene, whether it's winning the Champions League or the Europa League.