Tuesday, 31 March 2020
Ronaldo Agrees to Cut Rp 68 Billion in Salary for Corona Virus
By db-admin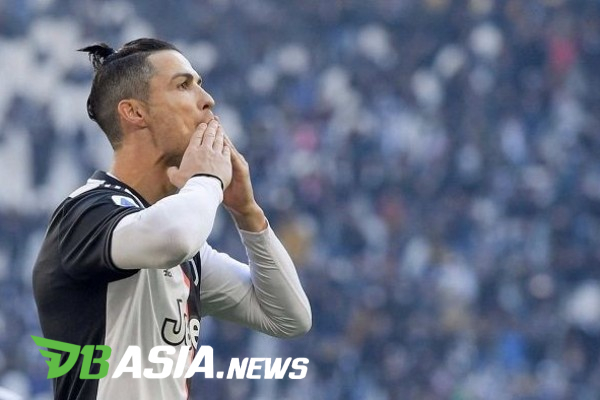 DBasia.news –  Juventus star, Cristiano Ronaldo, has reportedly agreed to receive a pay cut as the effect of the corona pandemic. This is done by Ronaldo to help Juventus financially.
Quoted from Italian Football, Saturday (3/28/2020) Ronaldo is willing to cut his salary to 38 million euros or equivalent to Rp 68 billion.
Ronaldo's salary cuts has allowed the Juventus club to pay their entire staff. Ronaldo agreed to cut his salary after discussions with team captain, Giorgio Chiellini, and the club.
Ronaldo's normal salary per year reaches 31 million euros, equivalent to Rp. 554 billion. This policy is inevitably taken by the management of Juventus as the club has no income due to the cessation of competition due to the corona pandemic.
Even so, this cut will certainly not affect the value of Ronaldo's wealth. Forbes noted that Ronaldo's net worth was around £ 361 million and had a lifetime contract of £ 773 million with Nike apparel.
European club financial crisis
The Corona pandemic has indeed affected the club's balance sheet in Europe. Its financial impact is felt for clubs, not to mention rich clubs. The clubs has also began to plan cuts to the suspension of player salaries during the postponement of the competition.
In England, a number of second caste clubs are reportedly experiencing a financial crisis. Quoted from Sky Sports, Championship Division club, Leeds United became one of the clubs affected due to the economic crisis.
"With great regret this is indeed an economic disaster for the world football club," said Leeds United owner, Andrea Radrizzani.
Meanwhile, other Championship Division clubs, Birmingham, inevitably had to cut their players' salaries to balance the club's balance sheet.
Reports from local media stated that Birmingham will make salary cuts to players who are paid more than 6000 pounds per week. The club will cut off 50 percent over the next 4 months.