Thursday, 26 November 2020
Sergino Dest is thrilled to Open Goals in Barcelona
By db-admin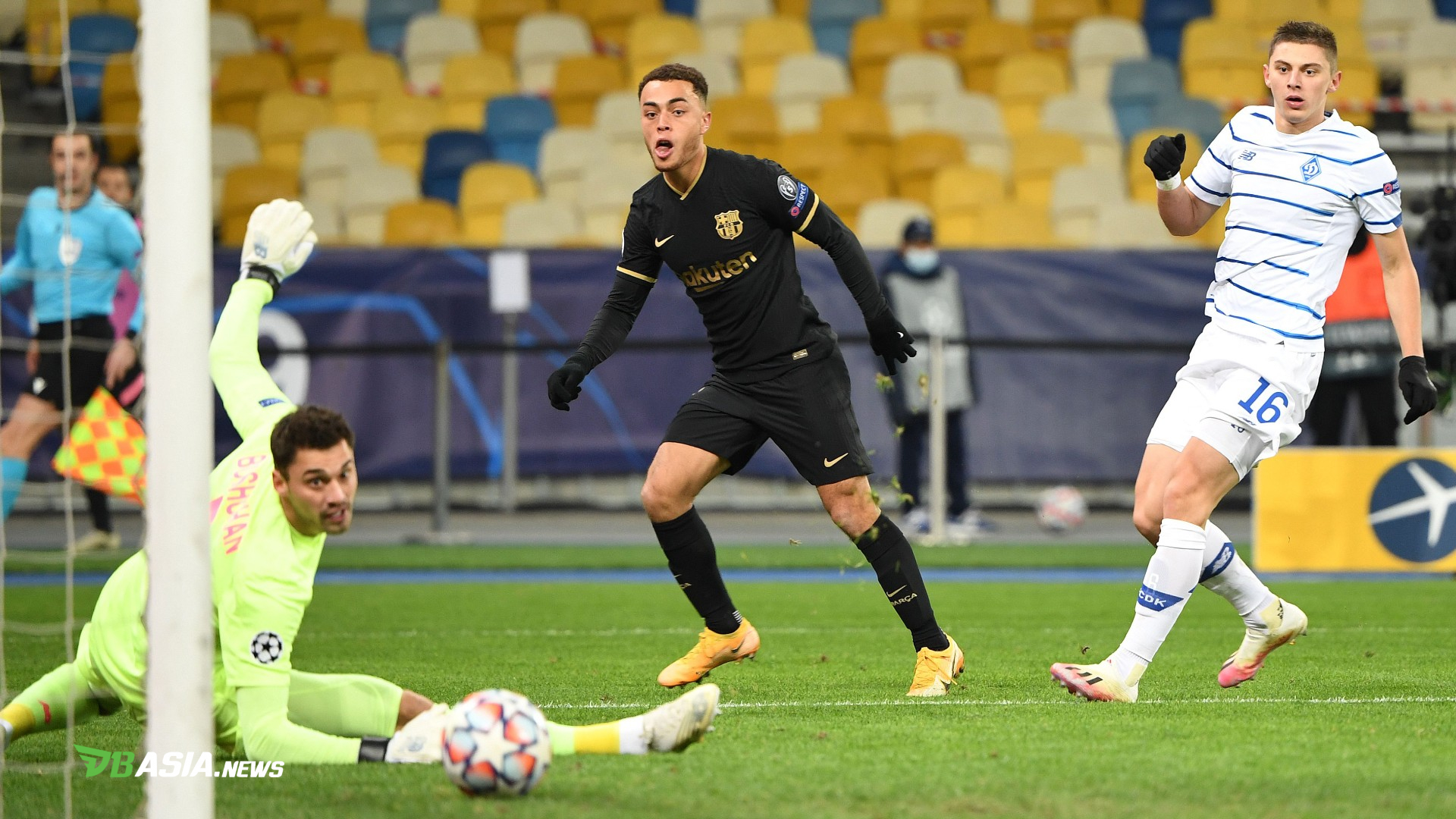 DBasia.news – Barcelona defender, Sergino Dest was unable to contain his excitement after scoring his first goal for the club in a 4-0 win at Dynamo Kiev headquarters on Wednesday (25/11) am.
The fourth matchday of the Champions League group stage between hosts Kiev and Barca ended in a goalless draw in the first half, but a shot from the American right-back broke the deadlock in the 52nd minute.
Martin Braithwaite added two goals after Dest found the net, before Antoine Griezmann closed the party to secure a ticket to the knockout stages.
Dest's goal has made him become the first American to score in the Champions League for Barcelona, while compatriot, Konrad de la Fuente also made his senior debut for the Catalonia club.
After the match, the 20-year-old player expressed his satisfaction with the performance he and his team showed in last night's match.
"It was a perfect day, I am thrilled to score my first goal, this team has played well and I think we have done a great job," said Dest.
"I am the first American to score a goal in the Champions League with Barca, that brings pride and even more so with a club as important as Barca."
Playing at right-back, Dest could come forward at every turn against Kiev, and he did so effectively when he finished Braithwaite's pass in the box. Dest said moving forward was part of his team's plan.
"The game has to be played like this and I did it, to target the opponent's goal," said Dest. "This is an important win for us, we are in a good position in the Champions League."
With Sergi Roberto now expected to be out for two months with a thigh injury, Dest could become the team's mainstay. Even so, he admits that he is disappointed that his teammate may be out until 2021.
"I don't like Sergi Roberto getting injured," continued Dest. "I wish him a speedy recovery. Now I have the opportunity to play and I will try to do my best."