Sunday, 30 August 2020
Sergio Aguero's Signals Regarding Lionel Messi's Arrival to Manchester City
By db-admin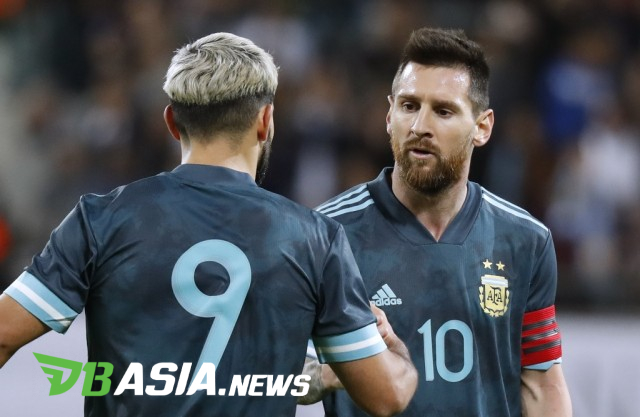 DBasia.news – Lionel Messi wants to leave Barcelona and isoften rumored to be joining Manchester City. This was reinforced by Sergio Aguero who gave the 'signals'.
The issue of Messi wanting to leave Barcelona continues to heat up. Earlier this week, the player nicknamed The Fleas had sent documents to the club and asked for his contract, which ends in 2021, to be terminated immediately.
Lionel Messi was linked with Manchester City. Many parties think that Messi wants to reunite and work with The Citizens' manager, Pep Guardiola.
Rumors of Messi arrival to Manchester City also continued to roll. Even now, Sergio Aguero seems to be giving signs of Messi's arrival.
Sergio Aguero and Lionel Messi are good friends and worked hand in hand with the Argentina national team. Both of them also proved themselves to be deadly spearheads.
Aguero was victorious with Manchester City with the four Premier League trophies he won. For Messi, he has presented the Laliga trophy 10 times for Barcelona.
So most recently, Sergio Aguero changed the name of his personal Instagram account. Sergio Aguero changed his Instagram username from 'kunaguero10' to 'kunaguero'.
Suddenly, it became a topic of conversation among football fans. Does that mean, Sergio Aguero is willing to give his number 10 jersey at City to Lionel Messi?
Sergio Aguero himself in the Argentina national team does not use the jersey number 10. The number is used by Messi, Aguero uses the number 9. During his time at City, he also used the number 16 jersey.
However, many also think that Sergio Aguero will soon leave City. As he is 32 years old and prone to injury. Moreover, the deletion of '10' on his IG account is said to have been carried out by Aguero because of the request of his followers, just to enliven Lionel Messi's current future speculation.