Tuesday, 14 September 2021
Solskjaer has an unwritten agreement with Ronaldo
By db-admin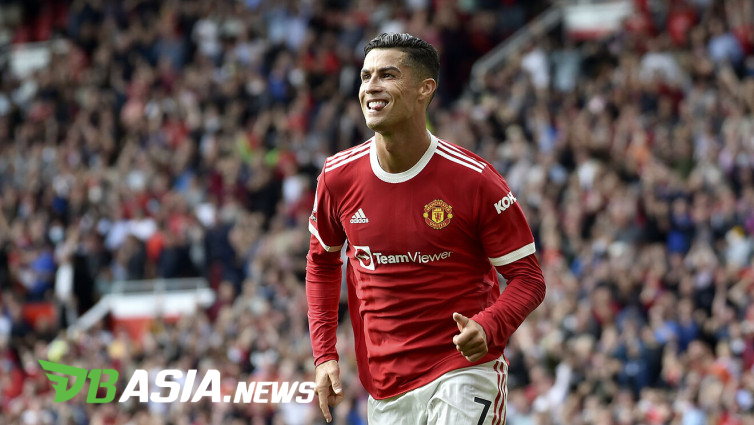 DBasia.news – Cristiano Ronaldo's second debut with Manchester United ended beautifully. The Red Devils won 4-1 over Newcastle United in week four of the Premier League, Saturday (12/09) pm, WIB and Ronaldo was the star of the victory.
The number 7 player was immediately revealed as a starter by Ole Gunnar Solskjaer in the 4-2-3-1 tactic. Ronaldo, despite being 36 years old, played 90 minutes of the game and scored two goals, the other two coming from Bruno Fernandes and Jesse Lingard.
Ronaldo returned to United after 12 years and the player played for Real Madrid and Juventus during that time. In this second period Ronaldo is no longer the same as before with United.
Questions also arise about Ronaldo's playing time at his age. Solskjaer replied briefly and indicated the manager's unwritten agreement with Ronaldo regarding playing hours.
"He said his name is Cristiano, that's all I can say," said Solskjaer shortly, as quoted by Goal.
"I don't want to replace him unless he wants to. He needs time, he lost games for Juventus and Portugal, he needs 90 minutes."
This means, Ronaldo will continue to play as long as he does not speak directly to Solskjaer, who incidentally is a former team-mate, to reserve him. Ronaldo also has the potential to be rotated if United plays in the FA Cup or League Cup.
The Effect of Cristiano Ronaldo
The arrival of the owner of five Ballon d'Or and five Champions League trophies has not only improved United's quality, but also the atmosphere in the changing room. With Ronaldo, it is hoped that he will transmit a winning mentality to the team that last won the Premier League title in 2013.
"Of course, every player when they come into the team they have to introduce themselves, maybe not everyone knows his name. They know now," added Solskjaer
"The atmosphere around the club was very exciting, the fans have enjoyed the last 10 days, a lot of expectations in the team today and he managed to deliver it."
"Everyone knows what Cristiano Ronaldo has given to the club and we are thrilled to have him. The most important thing, as he would say, is the result for the team. Good players can always play well together."
"We arrived at the end (last season) with a few mistakes but did well. There has been improvement at the club and now it's time to take the next step," stated Solskjaer.