Thursday, 11 July 2019
South Africa ends Egypt's Journey at the 2019 African Cup
By news-admin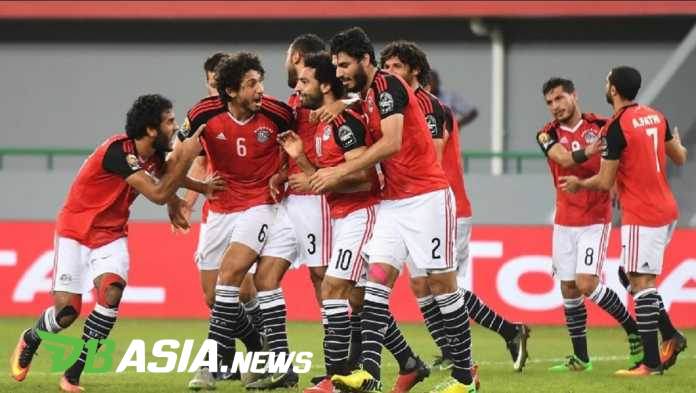 DBasia.news –  Egypt's national team journey at the 2019 African Cup must come to an end in the top 16 phase. South Africa stressed the journey of Mohamed Salah and mates on Sunday (7/7) WIB.
Having the status as the host, the Egyptian national team qualified for the top 16 of the 2019 African Cup perfectly. Of the three matches in the group phase, they were able to sweep away the victory.
Meanwhile, their opponents, South Africa, have struggled to escape the group phase. The host of the 2010 World Cup only advanced thanks to the third best ranking predicate, even then from the last position.
In fact the South African national team was able to stop Egypt's creativity. The duet between Trezeguet and Mohamed Salah was stopped by the Bafana Bafana forces.
Trezeguet had almost scored at the start of the first half. Luckily for the South African national team, Ronwen Williams was still able to secure these opportunities.
Instead, Mohamed Salah actually disappeared throughout the game. Salah's appearance with the Egyptian national team in this match is worthy compared to Lionel Messi when the Argentine national team was eliminated by Brazil.
Throughout the first half, the South African national team dominated the game. In fact, Percy Tau almost made his country ahead in the 22nd minute through a free kick.
After the break, South Africa's game became increasingly crazy. Stuart Baxter's team did not give space to the Egyptian national team throughout the game.
The Pharaohs goal was broken in five minutes before the fight was over. The ball kicked by the South African striker, Thembinkosi Lorch, shot smoothly into the goal of the Egyptian national team.
After the match was over, Mohamed Salah was caught on a winning camera like Luis Suarez at the 2019 Copa America. Understandably, both of them had to watch their country be eliminated.
Thus, the Egyptian national team still cannot finish their thirst for winning the African Cup. The last time they embraced the trophy in 2010.
Even so, the Egyptian national team is the most successful team on African soil. The Pharaohs won the African Cup seven times, more than any other team.