Friday, 26 June 2020
Thiago Alcantara Considered Suits Liverpool
By db-admin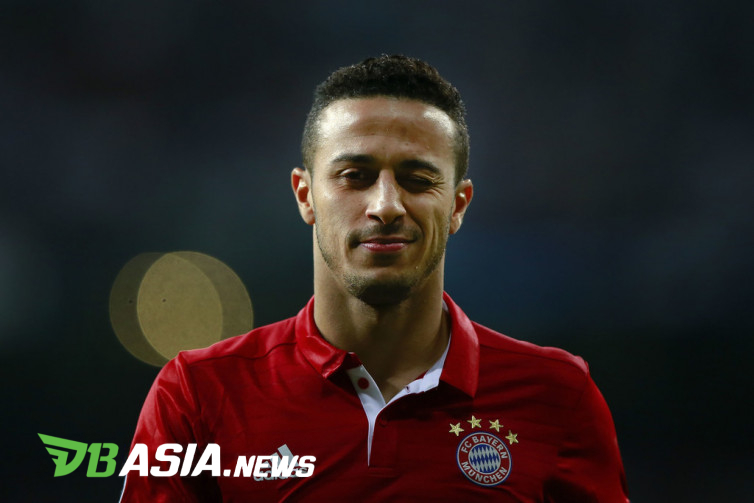 DBasia.news – Liverpool in the five years of Jurgen Klopp's leadership became the most respected team in Europe and especially in England. After earning the Champions League, European Super Cup, and Club World Cup in 2019, The Reds are now getting closer to win the Premier League title since the last time they won in 1990.
Nevertheless, no ivory that is not cracked. Liverpool who already have a balance from back to front also still have a gap. The lack is in their midfield creativity that has been missing since Philippe Coutinho left to Barcelona in 2018.
The Liverpool midfield loses creativity while the other midfielders have the same type of play: box to box from Jordan Henderson, James Milner, Georgio Wijnaldum, and Naby Keita.
No doubt Liverpool often have difficulty each time meeting opponents who play defense and rely on counterattacks. Because the game of Liverpool is too dependent on the flanks through two offensive full-backs and front lines to Sadio Mane, Mohamed Salah, and Roberto Firmino.
One of the creative midfielders associated with Liverpool according to Bild is Thiago Alcantara. The 29-year-old midfielder has been playing for Bayern Munich since 2013 and has achieved all the success there.
The contract will expire and Bayern have not extended it. Thiago's presence can be a solution to creativity in Liverpool midfield. Moreover, Jurgen Klopp has long admired him.
In 2019 Bayern Munich competed against Liverpool and ended in a goalless draw at Anfield. Klopp praised Thiago for helping the team in the defensive phase and also being creative in midfield.
"I have probably never seen them survive like that. Respect them because they have made it difficult for us, even though we had a good situation when we missed the last touch," said Klopp.
"Thiago is a world class soccer player. He plays the role of the deep playmaker very well. Together (Javi) Martinez, they are very good."