Thursday, 8 April 2021
Through hard work, AC Milan managed to extend Ibrahimovic's contract
By db-admin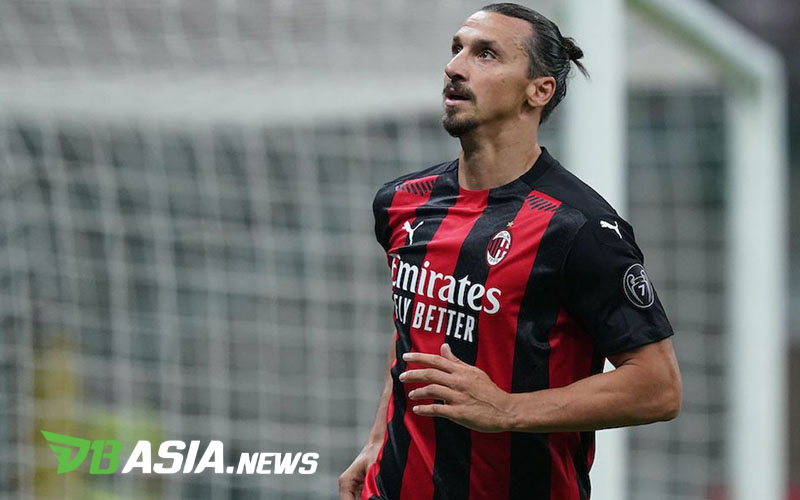 DBasia.news – AC Milan needed a long struggle to be able to extend Zlatan Ibrahimovic's contract. The latest news stated that the Rossoneri have succeeded in securing the signature of the Swedish national bomber.
Milan is planning to extend Ibrahimovic's tenure which runs out at the end of this season. However, the negotiations between the two parties encountered obstacles.
Ibrahimovic has actually given the signal to stay at Milan long ago. However, Milan officials seem doubtful as the player will be 40 years old in October.
Ibrahimovic answered doubts about Milan's management by scoring goals after goals. He is also a key actor behind the success of Stefano Pioli's team at the top of the Serie A standings for more than half a season.
Throughout this season, Ibrahimovic's performance has actually been interrupted by a series of injuries. However, he still managed to score 17 goals and two assists from 24 appearances in all competitions.
Reporting from Tuttomercatoweb, Ibrahimovic and Milan have reached an agreement after negotiating in recent weeks. Ibra will remain at the San Siro for the next season.
Milan is rumored to be soon announcing the extension of Ibrahimovic's contract to the public. This was done after both parties had finalized the final details of the new contract.
Two more
The success of extending Ibrahimovic's contract should be a blessing for Milan's management. They can now focus on resolving the future polemic of Gianluigi Donnarumma and Hakan Calhanoglu.
The contracts of the two players will indeed expire at the end of this season. But Milan plans to retain Donnarumma and Calhanoglu whose roles are also irreplaceable.
Calhanoglu contract extension negotiations are also likely to be concluded in the near future. Meanwhile, the opposite happened to Donnarumma.
The 22 year old goalkeeper will be more challenging for Milan to defend. The many conditions that Donnarumma asked for were one of the reasons.