Wednesday, 12 January 2022
Unlike Lukaku, Danilo is highly respected by Inter Milan fans
By db-admin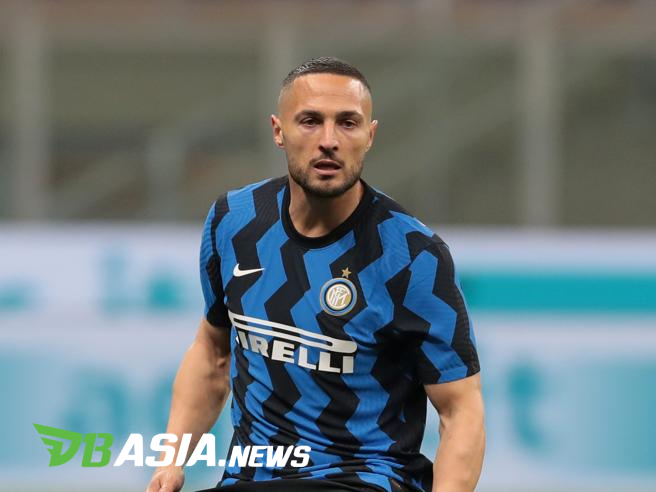 DBasia.news – Inter Milan defender, Danilo D'Ambrosio became a player highly respected by Nerazzurri supporters, the 1969 Curva Nord Milano. This was very different from what Romelu Lukaku received.
Previously, Inter Milan fans were furious with Romelu Lukaku's statement that he wanted to return to the Giuseppe Meazza. In fact, the player headed to Chelsea in the transfer market last summer.
Inter supporters believe that Lukaku does not have sincere feelings. The striker left when Inter faced financial problems. Now, when Inter have stabilized, Lukaku wants to come back.
"It doesn't matter who runs in the rain. The most important thing is who survives the storm. Bye Romelu," Inter fans wrote in the banners seen in the San Siro area.
Unlike Lukaku, Danilo D'Ambrosio received a different response from Inter supporters. Previously, the defender conducted an interview discussing Lukaku's statement.
"Everyone is free to say what they want and every word has consequences. For us, yesterday is the past and tomorrow is the future. Only the present counts. The most important thing is today. Today is Inter," said D'Ambrosio.
This statement made Inter fans happy. According to them, D'Ambrosio is a loyal player and is not tempted by mere possessions.
"In 10, 100 or 1000 storms, you are always at the forefront. Danilo D'Ambrosio is one of us," read the caption posted by Inter supporters during the match against Lazio.
Danilo D'Ambrosio has been with Inter since the summer of 2014 after leaving Torino. At that time, the 33-year-old defender was the first signing of Erick Thohir's leadership era.