Tuesday, 11 February 2020
Zlatan Ibrahimovic's Figure in the Derby della Madonnina
By db-admin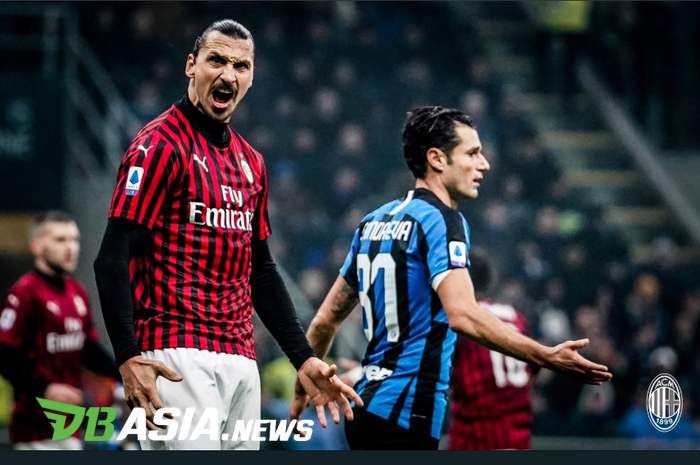 DBasia.news –  Zlatan Ibrahimovic has made AC Milan confident going up against Inter Milan in the Italian League Big Match della Madonnina. The match titled Derby della Madonnina between Inter Milan vs AC Milan is scheduled to take place at the Stadio Giuseppe Meazza, Monday (10/02). This time, AC Milan are the visitors in the Derby della Madonnina match Monday.
Some circles assess Inter Milan have a greater chance of winning the game later. Besides reflecting on the current performance of the two teams, Inter also has a good record against Milan.
Il Biscione has always won in the last three matches against AC Milan. In addition, Inter has been unbeaten in eight home matches against the Rossoneri.
However, Antonio Conte does not want his players to be conceited. Conte rates, Milan deserves to be in a better position.
"What I can say is that Milan certainly deserves more points than what is achieved at the moment. As they are a good team with champions like Ibrahimovic who brings confidence and experience," Conte said as reported by Italian Football.
"Derby always has a hidden danger and we have to focus, play with humility, and maintain intensity. Our concentration must be on three points."
Conte's precautions is not excessive. Aside from derby games that are challenging to predict, Milan also didn't have a negative record.
AC Milan have only lost twice in 14 della Madonnina derby matches in Serie A when it was held in February (the period 1962 to 2009). Details, Milan won four wins and eight draws.
AC Milan coach, Stefano Pioli, also did not want to give up before the fight was over. He considered, derby matches will always be special.
"The gap that occurred because Inter did much better at the start of the season. However, we are trying to improve it and have shown it in good condition," explained Pioli.
"All matches are played to win, but there are some games that are worth more than others. Derby is to be won."