Sunday, 9 February 2020
6 Main Duels of Derby della Madoninna
By db-admin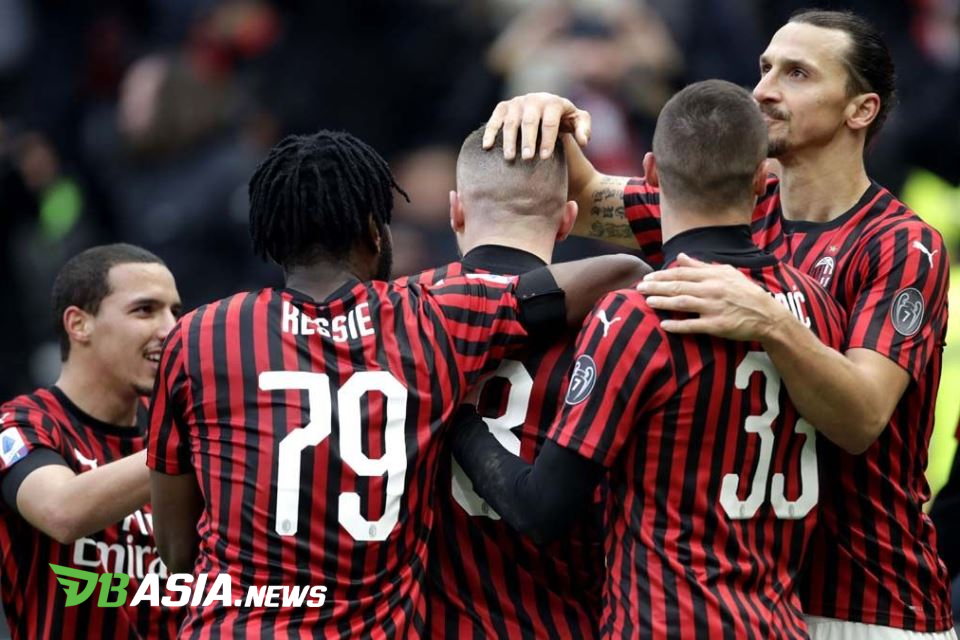 DBasia.news –  Derby della Madoninna will take place in Week 23 of Serie A between Inter Milan against AC Milan at Giusseppe Meazza, Monday (10/02) at 2:45 a.m. Western Indonesian Time. There will be some interesting duels between the two teams that are on the wind. 
The Nerazzurri made by Antonio Conte has lost just once from 22 matches that have taken place and 15 wins and six draws. Inter are Juventus' main rivals in the Scudetto hunt this season and are three points adrift of the Bianconeri in the order of two standings.
While Milan, despite being inconsistent and changing coach from Marco Giampaolo to Stefano Pioli, began to find a balance in the 4-4-2 tactics and have not lost since Zlatan Ibrahimovic came in early 2020.
Il Diavolo Rosso currently ranks eighth with 32 points and seven points adrift of Atalanta in the Champions League zone. The match will not be crucial, however, it is important for both teams to reach each target.
At the first meeting of the two teams at the San Siro at the start of the season or rather September 2019, Inter won 2-0 from goals created by Marcelo Brozovic and Romelu Lukaku.
Inter remain seeded in the match later, but Milan also has surprising potential. Here BolaOR.com predicts six key duels that can determine the outcome of the Derby della Madonnina match.
1. Romelu Lukaku vs Alessio Romagnoli
Romelu Lukaku is clearly a scourge that cannot be ignored by the AC Milan defense. The Belgian striker has scored 16 goals in Serie A this season and is the ideal target man in Conte's team.
Milan captain, Alessio Romagnoli, must play more discipline and give instructions on the Milan back line to appear more tightly and organized. Because Inter has a measurable attack when making a transition to play from defensive to counterattack.
2. Zlatan Ibrahimovic vs Milan Skriniar
Zlatan Ibrahimovic is still fighting time to recover from illness and play later in the game. But the public certainly hopes the 38-year-old striker plays to see the action, especially for AC Milan fans who hope for quality, experience, and magic in big matches.
If Ibrahimovic appears in the match later, Milan Skriniar will be a big 'wall' that he will face in the match later. The Slovenian defender who is a physically fit player collided with Zlatan Ibrahimovic.
3. Theo Hernandez vs Antonio Candreva
Despite his position as left-back, Theo Hernandez's performance cannot be underestimated. The former Real Madrid defender is often a solution to Milan's goal scoring with his ability to score goals when he assists in attacking (overlap).
Hernandez's offensive movement on the right side of the Inter defense will try to be stopped by Antonio Candreva or Victor Moses, Inter's right-back. If you can not limit the movement Hernandez, he could be the decisive victory of the Milan match.
4. Christian Eriksen vs Franck Kessie
The arrival of Christian Eriksen from Tottenham Hotspur increased the variety of Inter tactics to 3-4-1-2. Eriksen was the trequartista behind the two attackers in the formation. His creativity, vision of play, accurate pass, and ability to score could be a new scourge for Milan who didn't face it last September.
Milan midfielder, Franck Kessie, allegedly will be assigned Pioli to limit the movement of Eriksen. On the other hand, Kessie is also expected to be able to help the attack and fight as a box to box player.
5. Ante Rebic vs Diego Godin
The insistence of playing Ante Rebic will be tested by Diego Godin's perseverance. Croatia striker against an experienced senior defender from Uruguay. If they both play in the match later it will certainly be a duel that awaited Italian football fans.
About Godin's experience is superior, but Ante Rebic is also in good form to break through the opponent's goal and rediscover his best performance.
6. Alexis Sanchez vs Mateo Musacchio
Without Lautaro Martinez who is still serving a card accumulation sanction, Conte will rely on Alexis Sanchez to be a tandem for Lukaku on the front lines. Although not yet at his best, Sanchez still has the quality to trouble Milan's defense.
Mateo Musacchio and Romagnoli have to work together strongly to stem it. If Simon Kjaer is fit to play then he will be an ideal tandem for Romagnoli.