Monday, 16 September 2019
Antonio Conte Responded to Maurizio Sarri's Complaints on the Serie A Match Schedule
By db-admin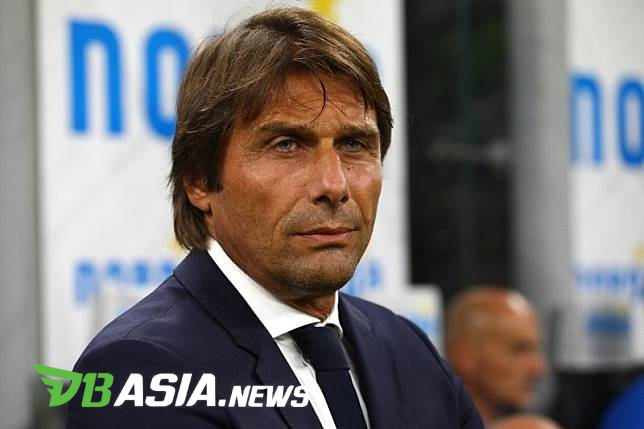 DBasia.news –  Antonio Cone, Inter Milan coach, responded to complaints from Juventus coach, Maurizio Sarri, after the 2019-20 Serie A giornata.
Conte, 50, is a legend for the Bianconeri as he was a team captain and player in mid 1991-2004. In addition, Conte also coached Juventus in the 2011-2014 period and presented three Scudetto.
No doubt his choice to train the Nerazzurri this season has upset Juventus fans. Nevertheless from the standpoint of football and coaching career, Conte's quality is undoubtedly and this can be seen from the first three Serie A matches.
Inter wiped out three consecutive wins against Lecce (4-0), Cagliari (2-1) and Udinese (1-0). While Juventus achieved a goalless draw against Fiorentina after winning 1-0 against Parma and 4-3 against Napoli.
Sarri complained about the draw under the pretext of the match which took place in the evening of Italian time. The difficulty of the players can be seen from the injuries of Danilo, Miralem Pjanic, and Douglas Costa.
"We didn't display the quality of playing well, the situation was very complicated, as Fiorentina played well and we used all the changes because of player injuries and we don't have any new players to play," Sarri told Sky Sport Italia.
"With all the variations, we performed well in terms of character to receive points. We too often lose control of the ball, which is a consequence of physical problems. Playing in the evening in Florence, when it is still summer makes things difficult."
Conte, at the press conference after the game against Udinese, responded to Sarri's complaint. According to him, Sarri shouldn't complain as he is currently training the best team (compared to previous teams).
"I don't want to say anything, if not then we will start to compare resources and financial balance," Conte said with a smile as quoted by Football-Italia.
"One must be calm because he is currently training a strong team," added the former Italian and Chelsea national team coach.
Allegedly the intention of Conte's remarks was related to Sarri when he coached Napoli in mid-2015-2018. At that time, Sarri complained about Juventus' schedule which he considered always competed after Napoli and this did not benefit his team in the Scudetto hunt.
Sarri, 60, has also said that Napoli cannot compete with Juventus in terms of financial capabilities. Now the situation has changed. Sarri, who was against Juventus, is now training them to win the title of the team strengthened by Cristiano Ronaldo.