Thursday, 7 April 2022
Stefano Pioli's Record at AC Milan Tarnished
By db-admin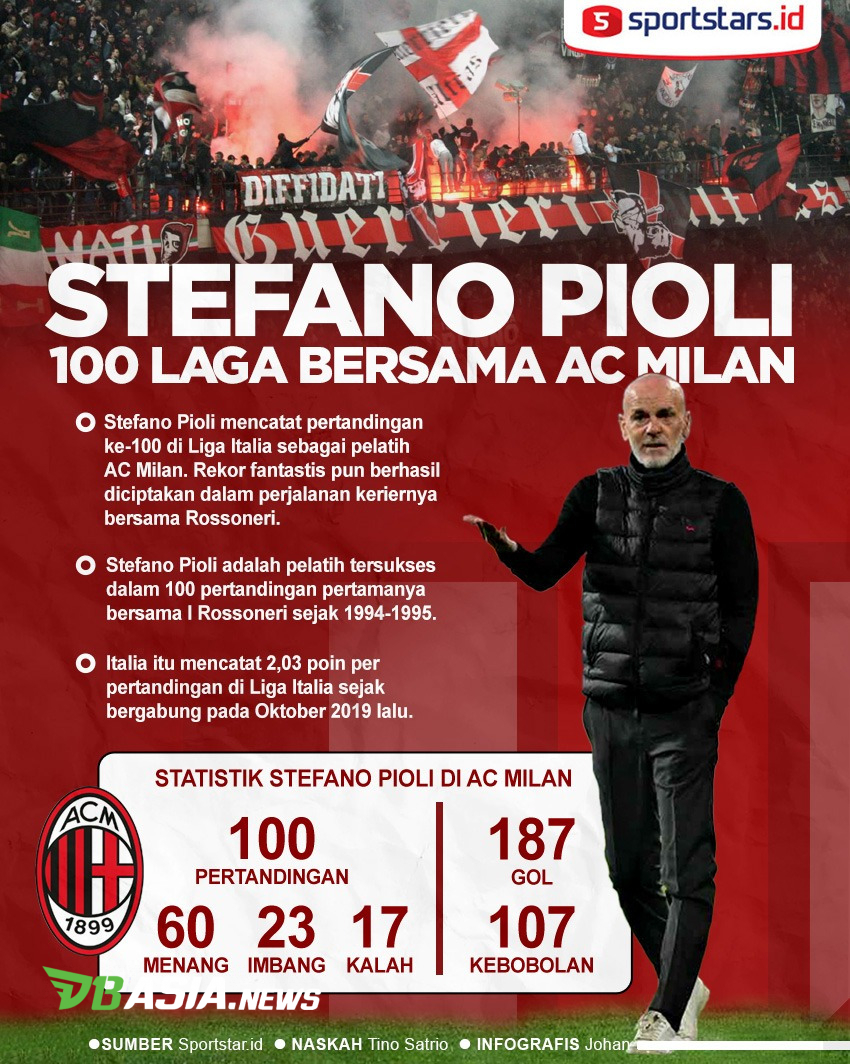 DBasia.news – The hunt for the Serie A or Scudetto title in Serie A 2021-2022 is increasingly exciting. The league title is still up for grabs by the three racehorses, namely AC Milan, Napoli and defending champion Inter Milan.
The excitement of the competition can be seen until week 31 of Serie A. When Napoli and Inter Milan won against Atalanta (3-1) and Juventus (1-0), Il Rossoneri actually played a goalless draw against Bologna.
Milan failed to take advantage of the host status and possession of the ball 54 percent. 33 shots were fired – seven on target – and none of them resulted in a goal.
"It's very easy to analyze tonight's game. We couldn't find that little moment, the last ball, the spin, the shot that could change it. We did everything," Pioli told Sky Sport Italia.
"It's a game where if you break the deadlock early it gets easier, otherwise it's very difficult. We worked really well on the ball against a tough team to beat, but not so well with the ball at our feet."
The draw tarnished Stefano Pioli's record of playing his 100th game as Milan coach. Pioli began coaching Milan in October 2019 and led the club to a runner-up finish last season, as well as fighting for the Scudetto this season.
His record so far at Milan in Serie A matches is 60 wins, 23 draws and 17 defeats as well as 187 goals and 107 goals conceded.
Pioli has 203 points from 100 league games, making him the Milan coach with the highest points average in the competition since the three-point era, since the 1994-1995 season. Under his direction Milan won 2.04 points per game in Serie A.
Unfortunately, the draw against Bologna tarnished the record. Even so, Milan is still at the top of the table with 67 points from 31 matches, followed by Napoli (66 points from 31 matches) and Inter (63 points from 30 matches), then in fourth place is Juventus with 59 points from 31 matches.