Saturday, 9 March 2019
AS Roma Fired Eusebio Di Francesco
By news-admin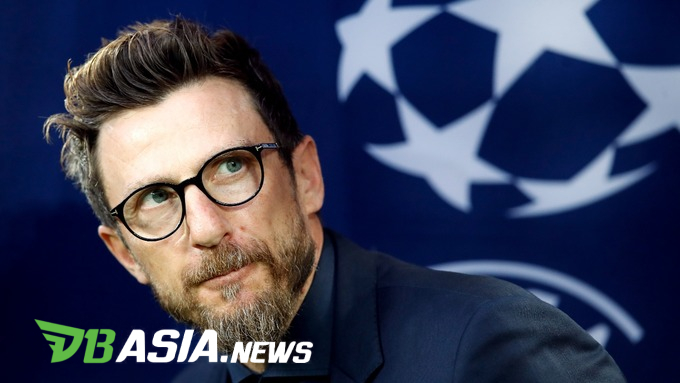 Eusebio Di Francesco

DBasia.news –  The day after AS Roma's failure in advancing to the last eight Champions League, the Italian capital club gave a surprising announcement about the sacking of the coach, Eusebio Di Francesco.
Winning 2-1 in the first leg, AS Roma defeated 1-3 while undergoing the second leg at FC Porto headquarters. As a result, I Lupi lost 3-4 on aggregate.
These conditions made AS Roma be certainly eliminated early from the Champions League 2018-2019. In fact, they were the previous edition's semifinalists.
The result was that coach Eusebio Di Francesco has became the black sheep. The former Sassuolo successor lost his job shortly after AS Roma was eliminated.
"Representing the people at AS Roma, I want to thank Eusebio Di Francesco for his hard work and commitment here," said AS Roma President, Jim Pallotta.
"Since returning to this club, Eusebio Di Francesco has been professional. He is concerned with the club rather than personally. We wish him all the best," continued Pallotta.
It is not yet known who will be the AS Roma's temporary coach. However, the Italian media says Claudio Ranieri will return to deal with the Giallorossi until the 2018-2019 season ends.
Incidentally, Claudio Ranieri is indeed in a status without a club. Ranieri has been fired by Fulham and claimed to be a supporter of AS Roma.
Three names entered AS Roma coach candidates for next season. The three are Antonio Conte, Maurizio Sarri, and Atalanta coach, Gian Piero Gasperini.