Saturday, 28 March 2020
Ashley Young Shared Story During Corona Pandemic Quarantine in Italy
By db-admin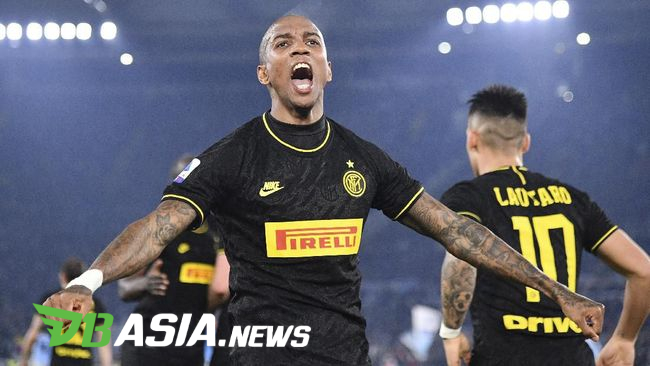 DBasia.news –  Inter Milan player Ashley Young shared stories about his life in Italy, which is currently the center of a corona virus outbreak in Europe. Through his personal account, Young tried to share his story.
Italy is currently the center of the spread of the world's second largest corona virus. Based on WHO reports there are 64 thousand cases and have reached more than six thousand fatalities – twice as much of China.
Indeed, Young had not lived in Milan long enough after he was brought in by Inter from Manchester United in January.
"Realistically supermarkets are the main threat of spreading this virus and you can even get it. After talking with family and friends at home, the story sounds crazy when you want to get food. Lockdown means Lockdown."
As you know, Young is from England. He claimed to have gotten information about the situation in his country. However, he actually saw something different from Italy at this time.
"In Italy, going to the supermarket feels calm … No one is fighting over food, there are no empty shelves, and no one is scolding staff for food limitations. And in almost all regions, there is usually only one person who is shopping for a family or their partners, "he added.
Through his Twitter account, the former Man United captain has appealed for ways to protect himself from spreading the virus in public places.
"Queuing at supermarkets is common, but don't hoard. Supermarkets impose limits on the number of people who enter so it's not crowded. So wait and be patient to enter if supermarkets do that," Young added.
"Always wear gloves starting from when you exit the car. You don't want to touch the trolley that someone else used before. Keep using the gloves until you get back to the car."
"Always keep your distance. Keep the trolley behind you when you put things in so that it also limits others from being too close to you."
"Don't take out the groceries next to other people, keep your distance so that you don't touch each other. In Italy, we can't take things out until the person in front completely pays."
"Most importantly, stay calm! What we are doing here is not excessive, this is to keep us safe. And remember other people also have to treat you like that. It's not bad, it's to keep your distance to stay healthy," the 34 years old player concluded.