Thursday, 12 September 2019
Barcelona in the Transfer Market: Wasteful and Dilapidated
By db-admin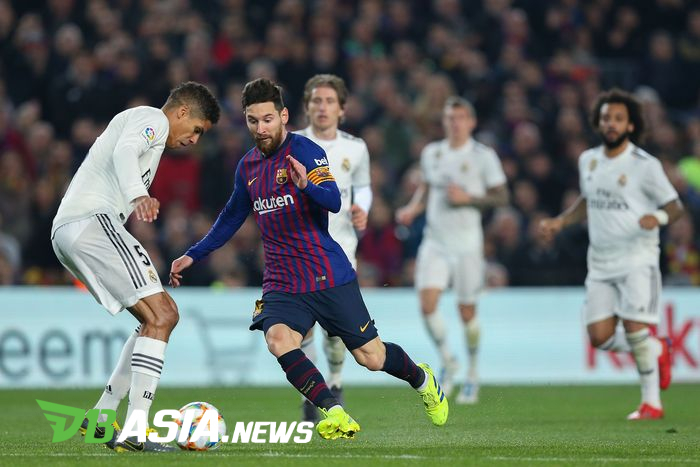 DBasia.news –  FC Barcelona is wasteful in spending their money in the transfer market. They can freely spend money on transfers because they have stable financial strength.
However, like other teams, Barcelona is often wrong in bringing in players. High expectations pinned are often not in line with appearances on the field. In fact, some of which have made Barcelona spend a lot of money.
The first player who can be used as an indicator is Arda Turan. Barcelona brought in the player after being tempted by the performance of the player in Atletico Madrid's midfield.
At that time, not a few people thought that Turan would be a worthy duet friend for Andres Iniesta. In fact, when later Iniesta left, Turan was said that he will take the relay.
Unfortunately, Turan could not realize these expectations. Turan is considered to be the culprit of Barcelona's failure to win the LaLiga title after making unnecessary offenses at El Clasico.
Although in the following season Turan was shifted more as a winger, but failure still approached.
Again, Barcelona's efforts to find Iniesta's success bore a bitter pill. The next player who was brought in was Denis Suarez. At that time, the player came in the 2016-2017 season.
Despite showing much better performance than Turan, overall Denis Suarez remains unsatisfactory. The player shifted more as a winger.
The next player who portrayed Barcelona as often mistakenly buying a player was Malcom. The Brazilian footballer only appeared for one season before being loaned out to Zenit Saint Petersburg.
When joining from Bordeaux in the summer of 2018, not a few who dreamed that Malcom would follow in Neymar's footsteps. Moreover, the two players are both operating from the wing sector.
However, Barcelona fans were disappointed again. The player with a price of 40 million euros only appeared in 24 matches by packing four goals plus two assists – an amount far from expectations.
The next evidence if Barcelona is often inaccurate on the floor of the player market is Philippe Coutinho. Barca seemed tempted by the player's impressive appearance at Liverpool, without looking at other factors.
Coming with Barcelona's most expensive player status, Coutinho just can't adapt well and quickly. The Brazilian national team player is more on the bench. Not surprisingly, Coutinho chose to leave for Bayern Munich.
Right now, a sharp spotlight is on Antoine Griezmann. The 2018 World Cup champion is feared to re-extend Barcelona's poor record in the transfer market.
Despite scoring goals and assisting, Griezmann has not been shown to have shown the way he should have looked. Barcelona coach, Ernesto Valverde, also admitted that.
Griezmann looks difficult to carry out the tasks that have been done by Lionel Messi. Barca only won one win, one draw, plus one defeat in the first three LaLiga matches.
Now, Griezmann still has plenty of time to prove Barcelona is not wrong to bring him. If he fails, the black ink on Barca's journey in the transfer market will increase in length.