Wednesday, 9 October 2019
Barcelona Scores 301 Goals, Ernesto Valverde Can Overtake Luis Enrique's Record
By db-admin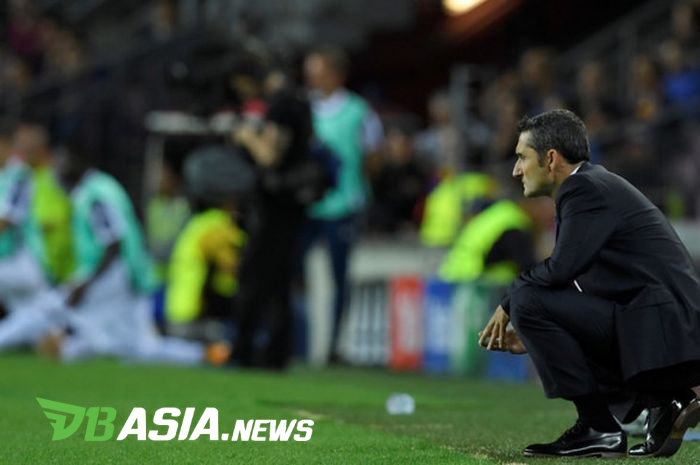 DBasia.news –  Ernesto Valerde's ability to coach the team has managed to bring Barcelona to score 301 goals in the past two years. Recruited in the 2017/18 season, the former Athletic Bilbao coach is considered to be able to catch up with the record goals recorded by the previous Barcelona coach, Luis Enrique.
Quoted from Opta, the four goals that nested against Sevilla at the Nou Camp last weekend has made Barcelona who has for two years been trained by Valverde score 301 goals.
Barcelona's first goal with Ernesto Valverde according to Opta data was scored by their mega star, Lionel Messi, in August 2017 against Real Madrid. Messi also became Barcelona's 100th goalscorer with Valverde in March 2018 when he met Atletico Madrid.
While Ousmane Dembele became the 200th goalscorer and El Barca's 300th goal with Valverde. Dembele's 200th goal when Barcelona met Espanyol in December 2018 and Dembele's 300th goal last weekend against Sevilla.
Records from Opta also show that during the two years of training at Nou Camp, the former Real Mallorca player has also played 129 matches. His record is 87 wins and only 14 losses.
Of the 301 goals Barca goals with the 55-year-old coach, the Blaugrana goal conceded only 109 goals.
Valverde is very likely to miss the record goals scored by his predecessor, Luis Enrique. Blaugrana for two years being trained by Luis Enrique has recorded to collect 348 goals (from the 2014-15 and 2015-2016 seasons).