Wednesday, 5 February 2020
Brought Inter Milan to Win, Lukaku: Top Competition in the Serie A Standings is Increasingly Enticing
By db-admin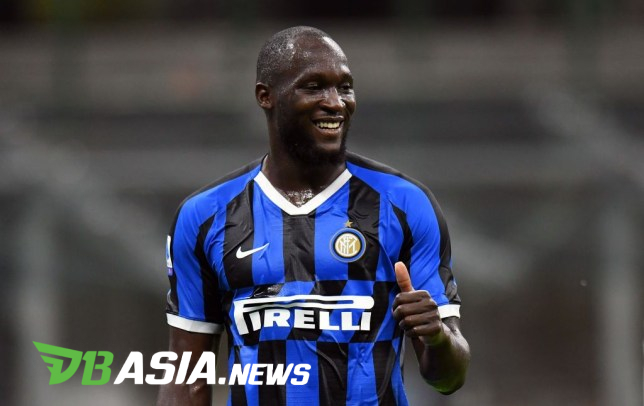 DBasia.news –  Inter Milan striker, Romelu Lukaku, is glad to be able to get his team on the right track in hunting for the scudetto this season. He revealed this after bringing the Nerazzurri to a 2-0 win over Udinese in the 22nd Serie A giornata at the Dacia Arena, Monday (2/3/2020) AM.
Thanks to three points from the match against Udinese, Inter Milan are now second in the standings with 51 points. They are three points behind Juventus who have mastered the classifica and are two points ahead of Lazio in third place. However, they are prone to being displaced as Lazio still has one game savings.
The tight competition has made Romelu Lukaku excited. He considered it as a spark of enthusiasm to play better and win every game. Especially next week when against AC Milan.
"It's really interesting fighting at the top. It was great for us to be there too and we will have a big game against (AC) Milan. They are currently performing well and I hope we can continue the winning trend, "Romelu Lukaku said as quoted by Sky Sport Italia.
Specifically, Lukaku assessed the victory over Udinese was inseparable from the previous results against Fiorentina. According to him, the victory over I Viola in the Coppa Italia event has continued to whip Inter Milan. Before the match, the Nerazzurri had been equaled by Lecce and Cagliari.
"I think the match against Fiorentina has raised our confidence. Today's match wasn't easy. We already know that. However, we were able to score two goals in the second half. This is very important for our trip this season, "explained Lukaku.
Armed with two consecutive wins, Romelu Lukaku is optimistic looking at the Derby della Madonnina against AC Milan, next weekend. Like at Dacia Arena, he also wanted to show his spur at Giuseppe Meazza. "I also want to make a difference in the derby," he said, asserting his determination.