Friday, 19 July 2019
Cameroon National Team Fired Clarence Seedorf
By news-admin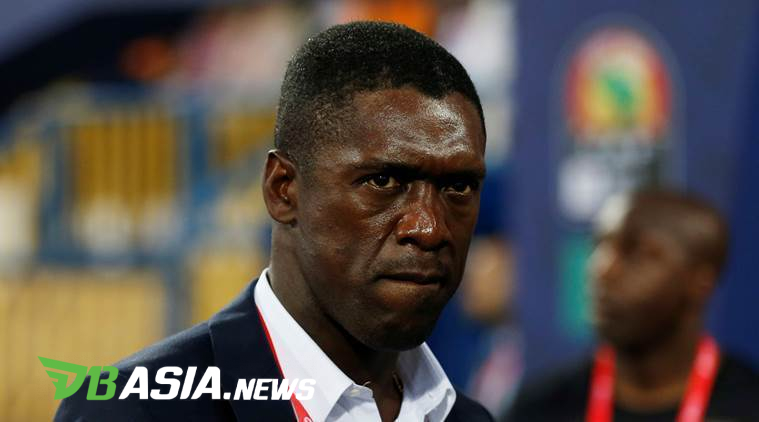 Clarence Seedorf
DBasia.news –  Less than a year coach of the Cameroon national team, Clarence Seedorf has been fired from the club's coaching chair. The 43-year-old man is considered a failure to develop Cameroon.
Cameroon appointed the AC Milan legend in August 2018 after failing to recruit Sven-Goran Eriksson – who then coached the Philippine national team. Seedorf was recruited by a package with his compatriot, Patrick Kluivert, who acted as an assistant coach.
However, Cameroon's string of poor results at the 2019 African Cup convinced the Cameroon Football Federation to fire the Dutchman.
"After the Cameroon squad was eliminated prematurely (at the 2019 African Cup), the Cameroon Football Federation activated a clause in the contract to terminate Seedorf and Kluivert's contracts," said a statement from the Cameroon Football Federation.
Cameroon made it through the group stage by limping through a win over Guinea Bissau (2-0), and then twice a goalless draw against Ghana and Benin. In the last 16, Cameroon lost 2-3 to Nigeria.
The dismissal tarnished Seedorf's coaching career. Popular and iconic when he was a professional footballer, Seedorf did not have a good CV in coaching careers with Milan (2014), Shenzhen (2016), Deportivo La Coruna (2018) and Cameroon (2018-2019).
Indications of Seedorf's dismissal have also been seen before. Cameroon's Prime Minister of Sport, Narcisse Mouelle Kombi, did not like Seedorf's performance and asked the federation to fire him.
"The question of keeping Seedorf as our national team coach can be seen alone. I do not believe, based on all the situations that have been created, we will find answers in terms of extension of the contract," Kombi told CRTV.
"He stayed, it looked like a problem for me. I asked the President of the Association to preach it regarding his contract. Our national team is not playing efficiently, boring and predictable. There is no true leader in the squad."
"Our elimination from the Africa Cup of Nations in the last 16 confirmed the coach's inability to build a winning team. He has shown great difficulty dealing with the squad, maintaining discipline, and giving instructions. He is not suitable for the job," Kombi said.