Thursday, 6 September 2018
Cheng Hoe's fate on the AFF stage
By news-admin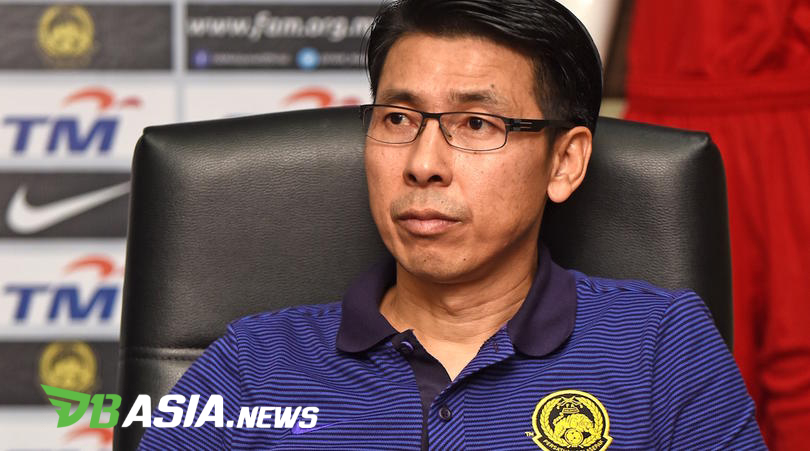 Tan Cheng Hoe
DBasia.news – To which extent can Tan Cheng Hoe continue guiding the national team depends on the results in the Southeast Asian Football Federation Cup (AFF) next November.
However, the former Kedah coach remained calm in preparing the team although many would be disappointed if Harimau Malaya continued to fail to 'roar' at the international stage.
What's more, after some good results reached by the young team at the Asia-Jakarta Asian Games 2018, AFF Under 19 (B-19) and B-16 Championships.
"For me as the national team coach, it becomes a motivation for me because it is the best achievement of the under 23 team, it is a positive sign for Malaysian football.
"I hope the senior players will take on the challenge seeing the success of the young players as a motivation, I think all players want to do something for the country," he said.
Cheng Hoe signed a two-year contract in April 2017 as an assistant coach before being promoted as national head coach replacing Nelo Vingada who resigned in December last year.
Under the guidance of Cheng Hoe, Harimau Malaya 2-2 draw with Mongolia, 7-0 win over Bhutan and 1-0 over Fiji in international friendly match while losing 1-2 in Lebanon's hands in the Qualification for Asian Cup 2019.
He is currently with 22 players on a trip to Taiwan for international friendship match in Taipei City this Friday before visiting Phnom Penh to meet Cambodia on Monday.
It is important for the national team to maintain the winning momentum despite Cheng Hoe's current focus is on assessing the performance and compatibility of the players in the friendly.
"I'm looking forward to the best from the players, I believe the players want to do something," he said.
After Taiwan and Cambodia, Harimau Malaya will be "honing their fangs" in a friendly match with Sri Lanka in Colombo on October 12, the Kyrgyz Republic at Hang Jebat Stadium (October 16) and Maldives at the National Stadium in Bukit Jalil (November 3).
In the AFF Cup campaign, Malaysia was voted in Group A with Cambodia, Laos, Vietnam and Myanmar.